Cyclists
Ankit Sharma
Trip Year: 2008
School: JHU
Hometown: El Paso, Texas
Email: superankit@jhu.edu
Please support me by donating now: http://www.active.com/donate/hopkins4k/H4KASharma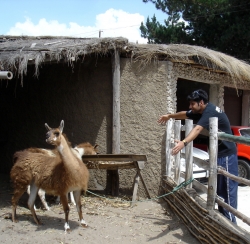 My best friend, my mom, died of heart complications eight years ago. Though memories of her compassion and her zest for life have helped fill some of the voids, I still miss her tremendously. She taught me the value of relationships, to appreciate those you love while they are still with you.

This year, I ride with the Hopkins 4K to raise awareness and funds so that others may have more time with their loved ones. Along the way, I hope to form new relationships, draw strength from the spirit of others, and challenge myself emotionally, as well as physically.

Future plans:
I am looking to pursue a career in aeronautics or mechanical design, with the hope of eventually designing energy systems in developing countries. I also plan on dressing up as Optimus Prime next Halloween – what a beautiful robot man.