Cyclists
Anna Johnston
Trip Year: 2008
School: JHU
Hometown: Dublin, Ohio
Email: aes.johnston@gmail.com
Please support me by donating now: http://www.active.com/donate/hopkins4k/AnnaJohnston
Trip Leader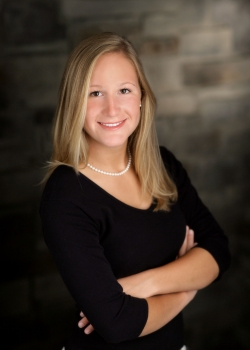 I'm going to ride 4,000 miles across the country to try and show others that you can accomplish big things even in the face of great adversity. I want to spread optimism to those fighting against cancer, share hope to those with loved ones suffering from cancer, and give both inspiration and monetary support to the fight against cancer. This disease affects just about everyone at some point or another, either in their own lives or among those they love, and I want to be a part of the large group of people that can say they have done something meaningful to try and change this unfortunate truth.

I plan to work within the field of Public Health, potentially someday
being a lawyer working in Public Health law, fighting on the behalf of policies that improve public health, such as those that reduce carcinogens in our environment or minimize the prevalence of behavioral health risk factors such as smoking.