Cyclists
Meg Hindle
Trip Year: 2008
School: JHU
Hometown: Flemington, New Jersey
Email: mhindle1@jhu.edu
Please support me by donating now: http://www.active.com/donate/hopkins4k/H4KMHindle
Trip Leader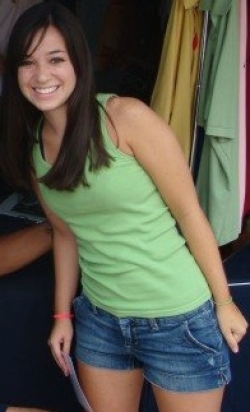 When I was a child, I thought I was indestructible. Nothing would ever hurt me. I was a superhero, and I could do anything. Death was just a five-letter word that held no meaning.

During middle school, my best friend and cousin, Eleni, was diagnosed with leukemia and for the first time I could define death. Death was not being able to go to the beach with Eleni, to talk to Eleni…it was the idea of never seeing Eleni again. Thankful, almost four years later, I am able to still go to the beach, talk to, and see her.

This summer, I dedicate my ride to Eleni - for showing me who the true superheroes of the world are. I'd also like to dedicate my ride this summer to my Uncle Brian, who has been battling cancer. My Uncle Brian has showed me the true definition of strength and perseverance.