Cyclists
Sarah Biggart
Trip Year: 2008
School: George Washington Univ
Hometown: Darien, Conneticut
Email: Sarah.Biggart@gmail.com
Please support me by donating now: http://www.active.com/donate/hopkins4k/sarahbiggart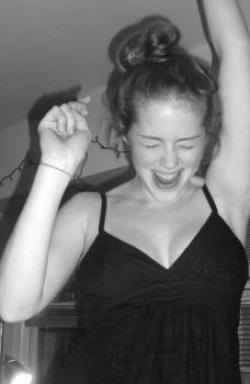 "But you're going to get so sun burnt!" - Those were the first words my mom said when she learned that I was joining my twin sister in biking across the country this summer. Being the last rider on the Hopkins 4K and having only joined this team in early February, I feel incredibly lucky to be apart of it.

I am no biker, athlete, or Lance Armstrong and I have never done anything like this. But that's what this trip is about and that's what
fighting cancer is all about: overcoming adversity. An estimated 12 million new cases of cancer were diagnosed last year claiming roughly 7.6 million people worldwide. The number of people who can say that they have not been affected by this disease is shrinking rapidly.

Everyone says they want to help and I believe that given the chance, everyone will. So here's a chance: the Hopkins 4K is a chance to inspire, help, donate, and fight. It's a chance to fight for all those people who can't because they're bedridden, weak, or no longer with us.

That's why I'm biking. And, in response to my mom's comment, I say: UV Rays, BRING IT ON!