Photos
photos 2002 : week 1
« Week 9 | Photos 2002 | Week 2 »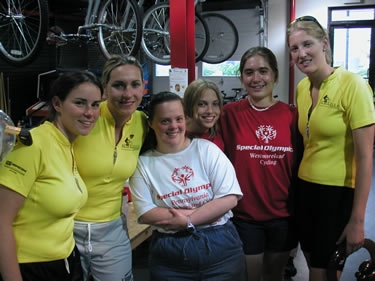 Blair, Steph, and Catherine help coach Special Olympics cyclists in Greensburg, PA.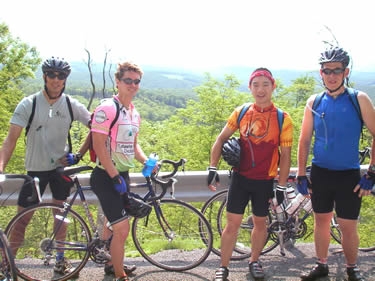 Rajeev, Ryan, Fred, and Travis pose atop a recently climbed Appalachian.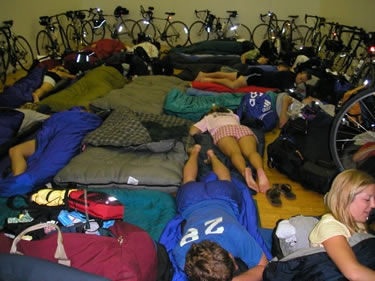 A YMCA racquetball court--our accommodations in Greensburg, PA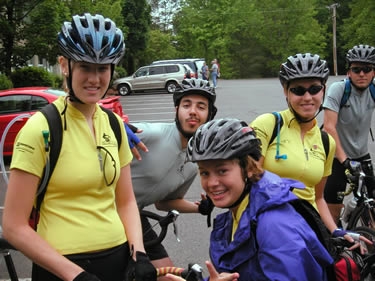 Blair, Mark, Ashley G., Catherine, and David C. pose outside the YMCA in Sandusky, OH.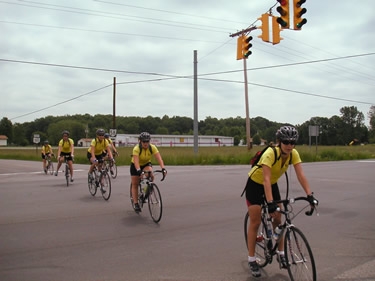 Crossing the street in northern Ohio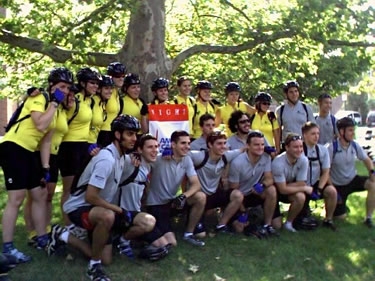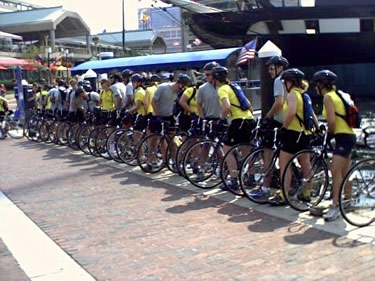 The riders dip their back tires into the Baltimore Harbor. When the riders reach San Fransico, they will dip their front tires into the Bay signifying the end of their journey.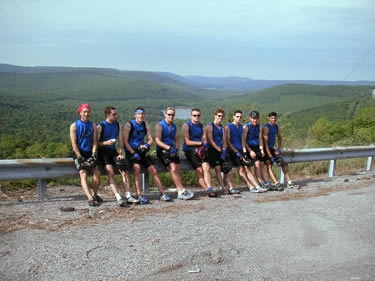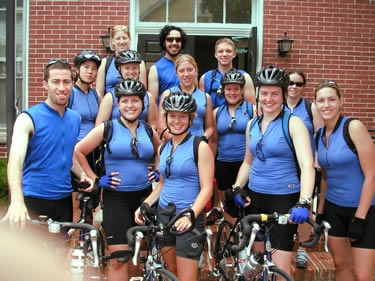 « Week 9 | Photos 2002 | Week 2 »