Photos
photos 2002 : week 9
« Week 8 | Photos 2002 | Week 1 »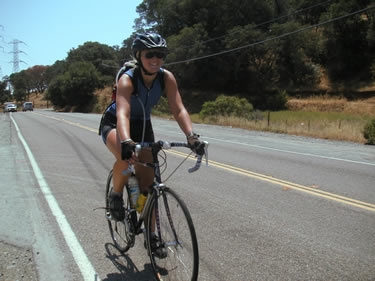 Skye bikes into San Pablo, CA.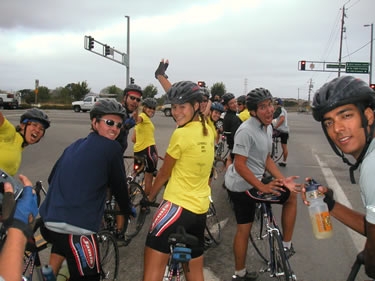 We triumphantly begin the final 20-mile journey from San Pablo to San Francisco.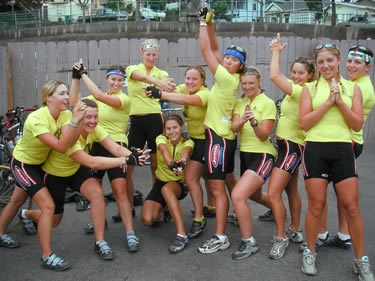 We almost made it the whole trip without doing the Charlie's Angels pose. But, here you go.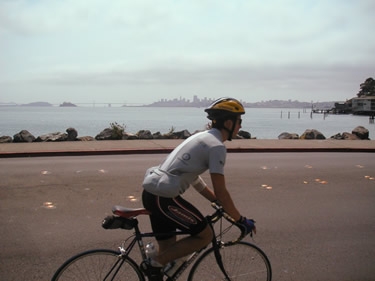 David C. bikes by the San Francisco skyline.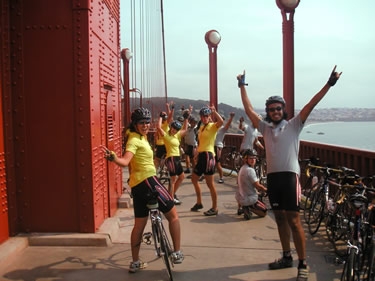 The Golden Gate Bridge! Nothing can stop us now!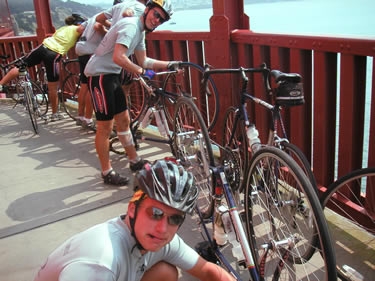 Except if, say, Brent and David C. were to both get flat tires in the middle of the bridge.
But we made it!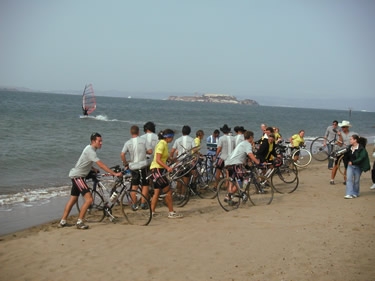 Eight weeks ago, we dipped our rear tires in the Chesapeake Bay. On July 29th, at 4:30 PM, we dipped our front tires in the San Francisco Bay.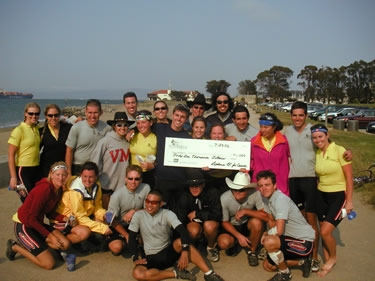 We presented the American Cancer Society with a check for $41,000.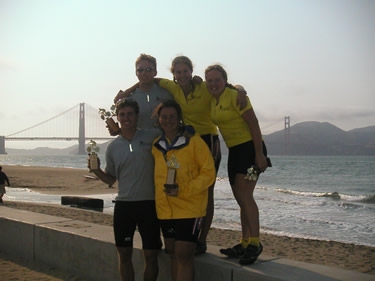 Many thanks go to our fearless leaders, Ryan, Leah, Jenn, Kelly, and Brent.
The next morning, we appeared live on the Fox Morning Show. (Watch for the video clip coming soon to this website.)
« Week 8 | Photos 2002 | Week 1 »