Photos
photos 2002 : week 3
« Week 2 | Photos 2002 | Week 4 »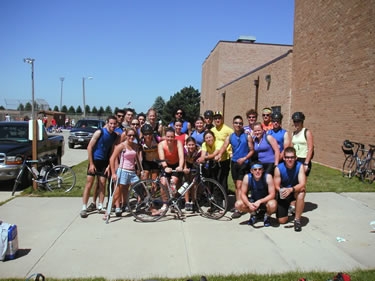 Clinton, IL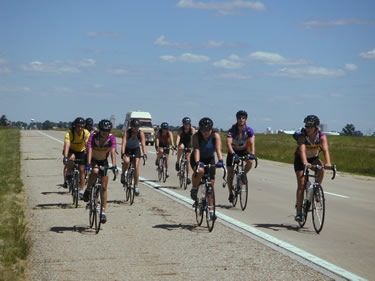 Riding from Clinton, IL to Litchfield, IL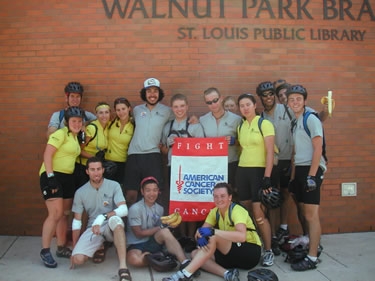 We hit mile 1000 outside St. Louis!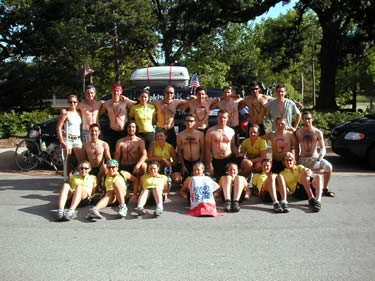 1k down, 3k to go.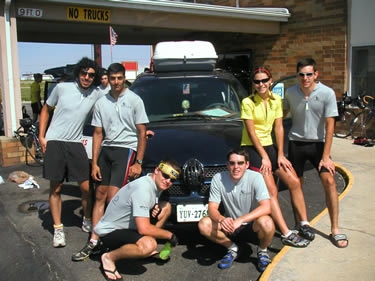 It's not a cow skull, but it'll do.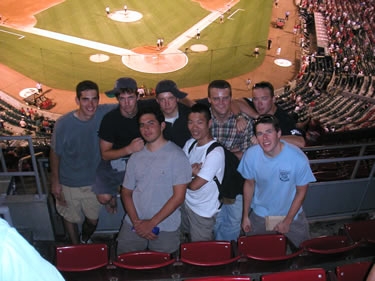 A high-school principal in Clinton, IL treated us to a Cardinals game in St. Louis.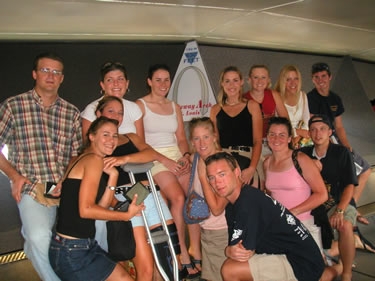 Gateway Arch, St. Louis, MO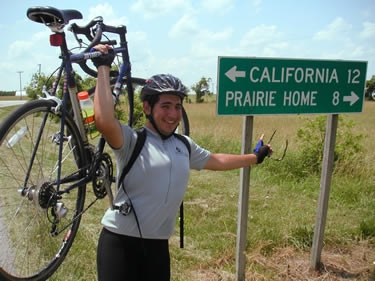 A pleasant surprise: Dave S. finds California is only 12 miles from central Missouri.
Ryan gets his own personal stylist in Sweet Springs, MO.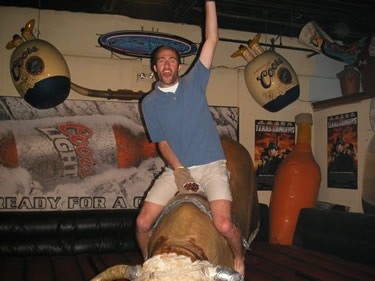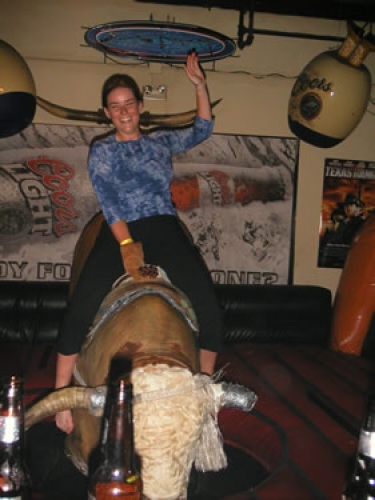 Adam and Steph ride a mechanical bull in Kansas City, MO.
« Week 2 | Photos 2002 | Week 4 »