Photos
photos 2002 : week 4
« Week 3 | Photos 2002 | Week 5 »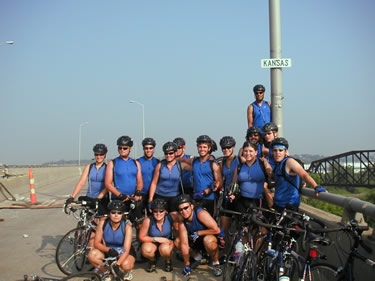 State Number 7: Kansas.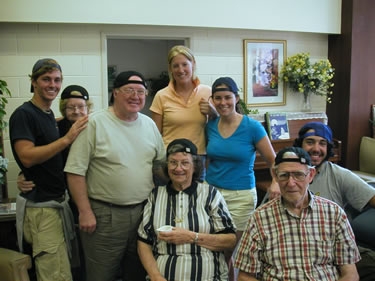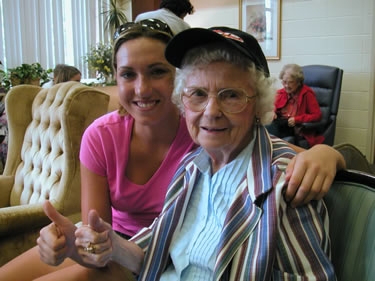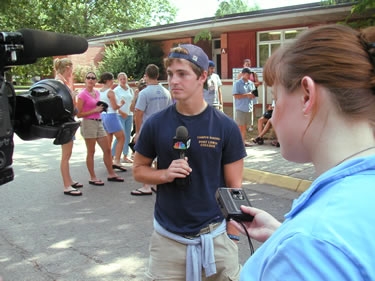 At the Midland Hospice in Topeka, we talked with cancer patients, made a quilt, and even made the local news.
Frankfort, KS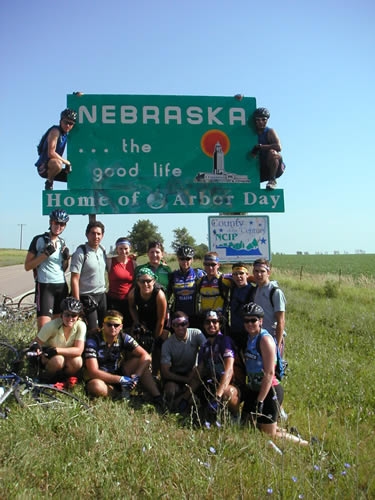 Yes, someone was clever enough to say, "We're not in Kansas any more."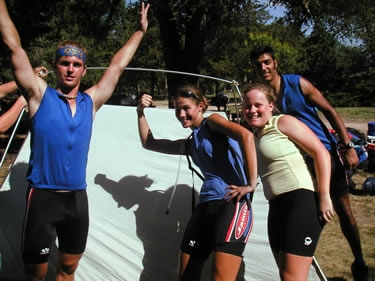 We camped overnight at the Crystal Springs Campground near Fairbury, NE.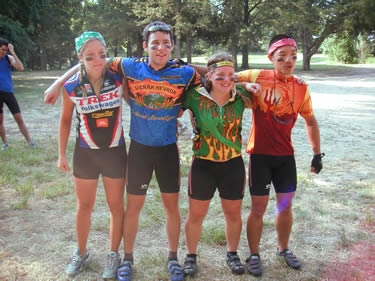 We had a fairly short ride to Bruning, NE, so we broke into teams and turned it into a scavenger hunt. This is Team Fireball.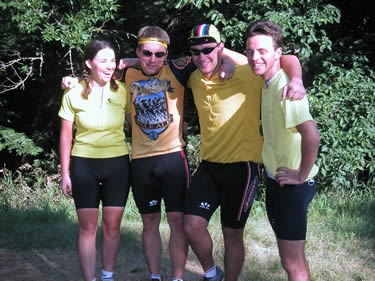 Team Yellow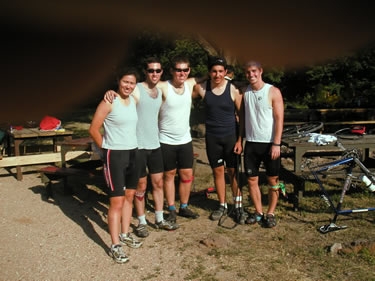 Team W.B.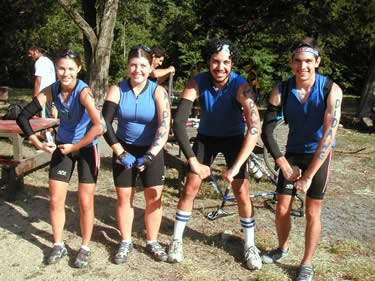 The One-Armed Bandits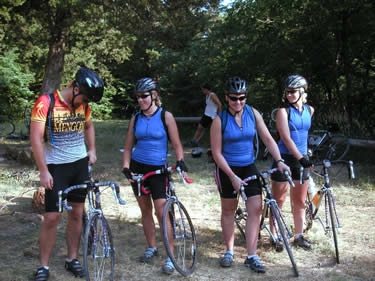 I forget what they were called. But they don't look too enthusiastic anyway.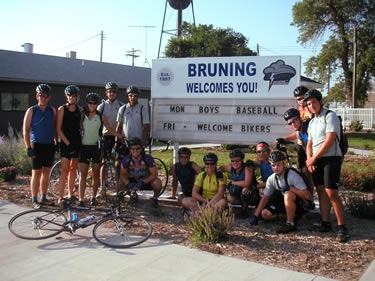 The whole town of Bruning, NE knew we were coming.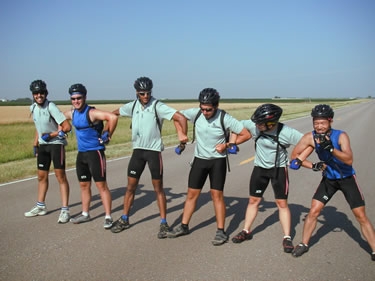 The most dangerous game of Red Rover ever.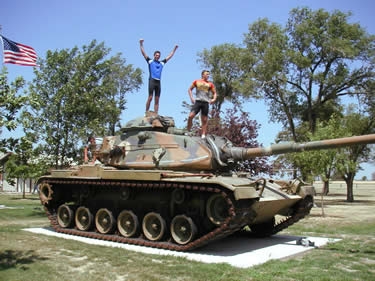 Dan and Wylie conquer central Nebraska and liberate the cattle.
« Week 3 | Photos 2002 | Week 5 »