Photos
photos 2003 : week 1
« Week 8 | Photos 2003 | Week 2 »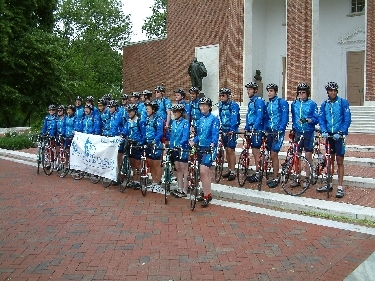 Starting off, bright and early, on a cold Sunday morning.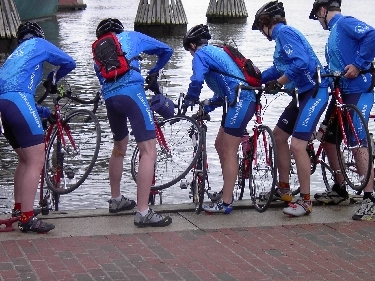 We started by dipping our rear tires in the Atlantic Ocean. Hopefully they won't get wet again till we dip our front tires in the Pacific.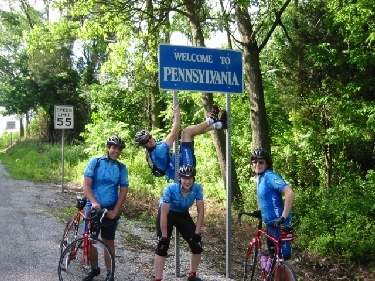 One state down, 12 more to go! And Dave doesn't want to let go.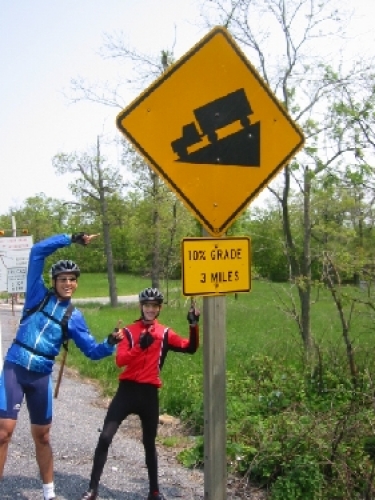 The Appalachians were tough to climb, but we soon realized that what goes up must come down. =)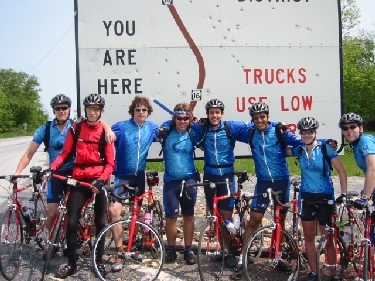 It's only the second day, and we are like one big happy family…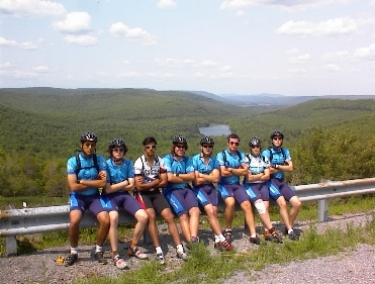 Or NOT.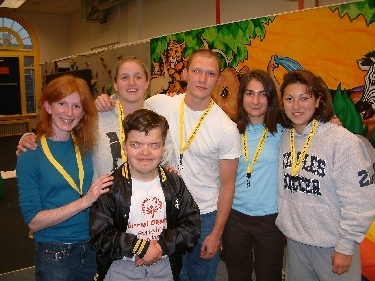 Getting to know Special Olympics bikers at Greensburg, PA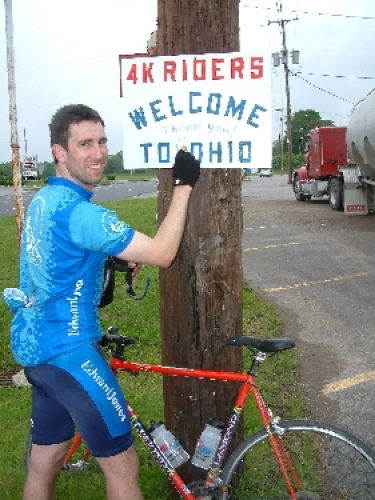 John's really happy to be back home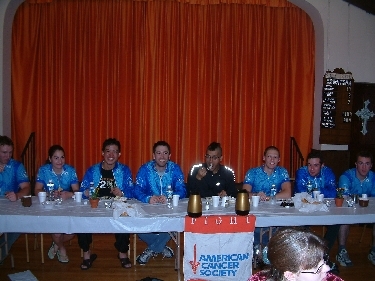 One of these things is not like the others…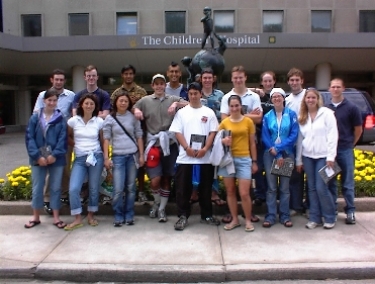 Our first day off was a meaningful one, at the Children's Hospital in Cleveland, OH.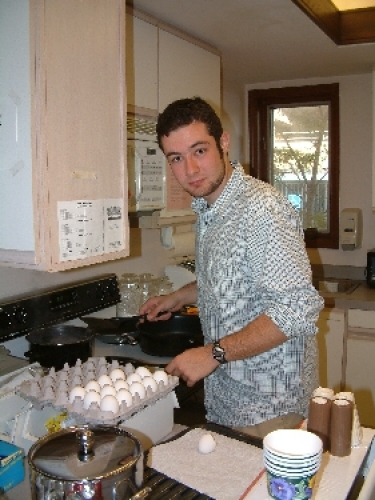 Babak was Head Chef for the breakfast we prepared for the residents at Hope Lodge.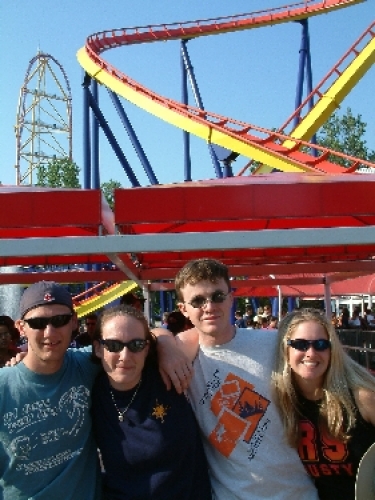 Celebrating the end of the first week at Cedar Point in Sandusky, OH!
« Week 8 | Photos 2003 | Week 2 »