Photos
photos 2003 : week 4
« Week 3 | Photos 2003 | Week 5 »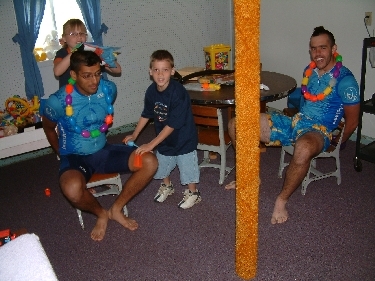 Held captive at Sweet Springs, MO….by TODDLERS!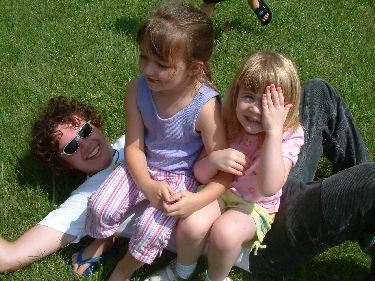 Rich doubles as a couch.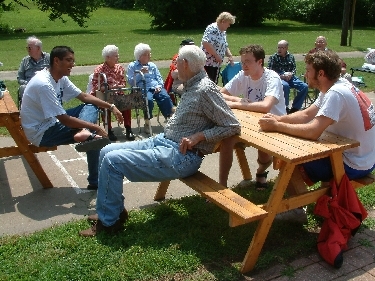 Making new friends at the hospice in Topeka, KS.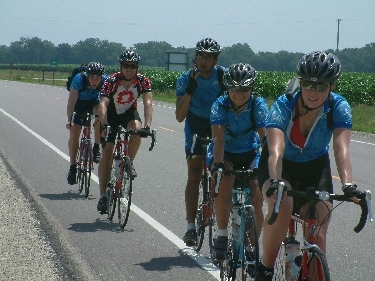 Sumeet is an advocate of peace, even on the road.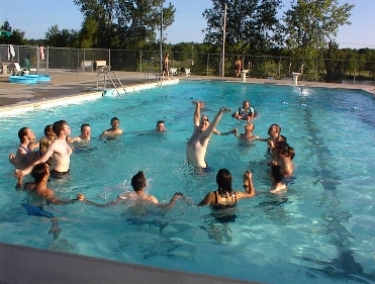 Practicing our synchronized swimming routine in our free time.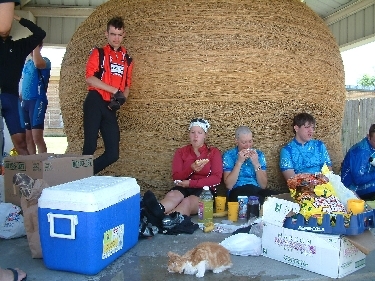 Smartest cat IN THE WORLD. Food + world's largest ball of twine = Kitty Heaven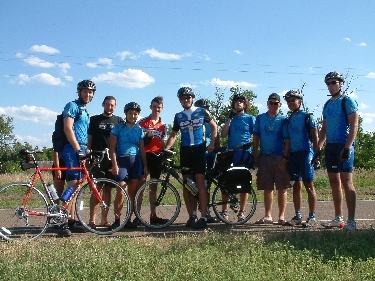 This guy has it easy. He's biking from the West to the East.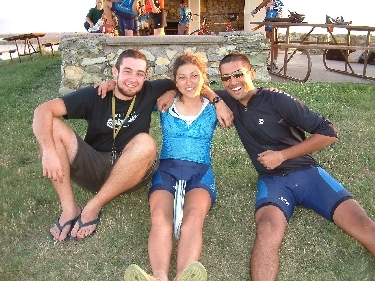 Hey Renee!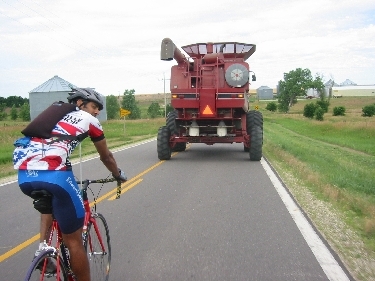 Every biker's dream—drafting behind a combine. Who's breaking the wind here?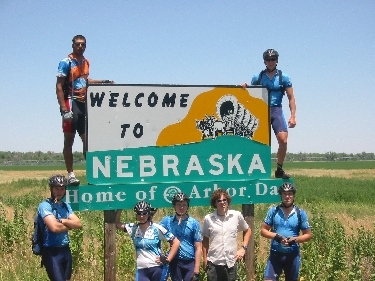 "I've a feeling we're not in Kansas anymore."
« Week 3 | Photos 2003 | Week 5 »