Photos
photos 2002 : week 5
« Week 4 | Photos 2002 | Week 6 »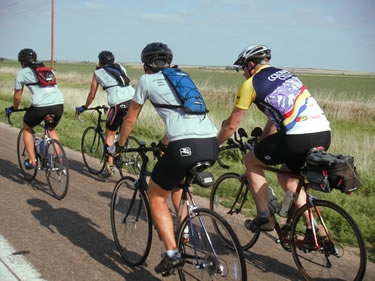 The pastor from Trinity Lutheran Church in Arapahoe, NE (far right) biked with us 40 miles to McCook.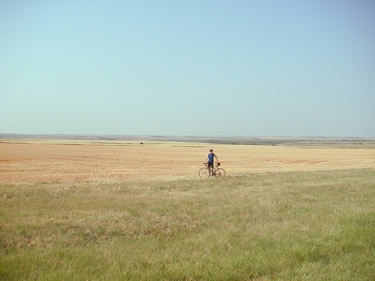 Adam stands amongst the fertile bounty that is Western Nebraska.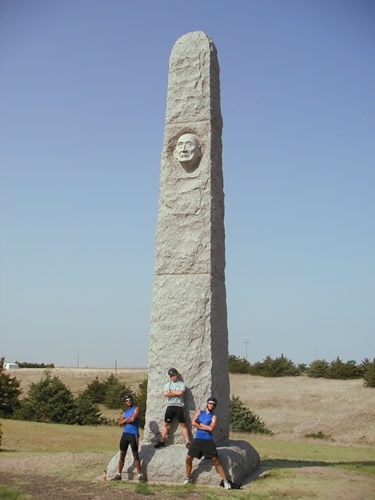 Rajeev, Brent, and Mark pose by the Massacre Valley Monument near Trenton, NE.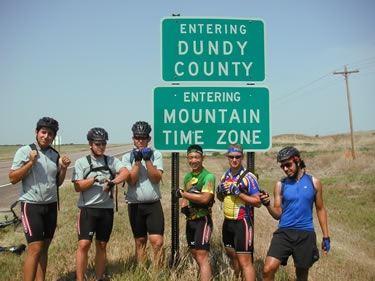 We reset our watches. Our cell phones reset themselves.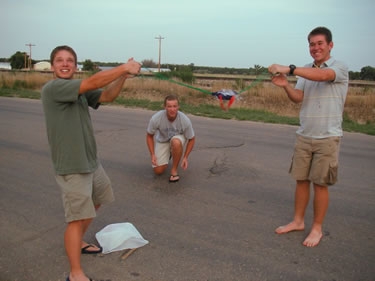 Brent, Gary, and Travis launch water balloons in Benkelman, NE...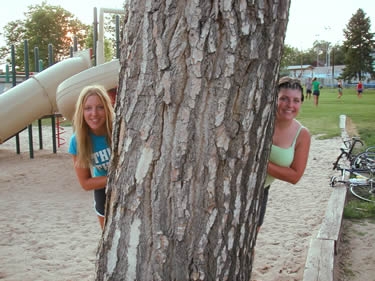 ...and Sarah and Ashley R. take cover.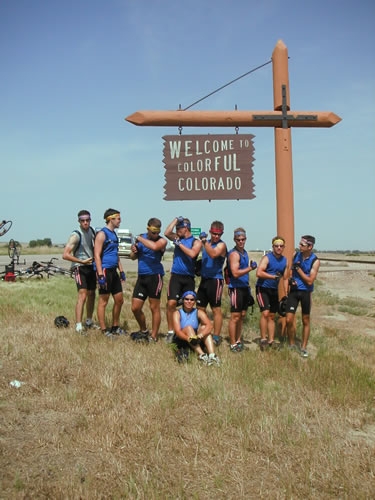 On July 3, we entered colorful Colorado, where visions of the impending Rockies made us use some colorful language.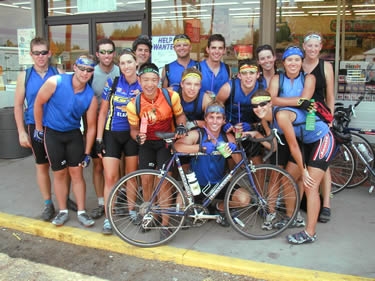 A Yuma, CO Seven-Eleven treated us to free Slurpees.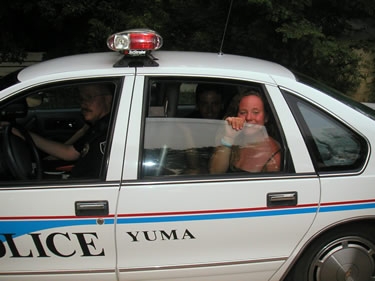 It was bound to happen eventually: The Yuma Police haul Kelly and David C. away.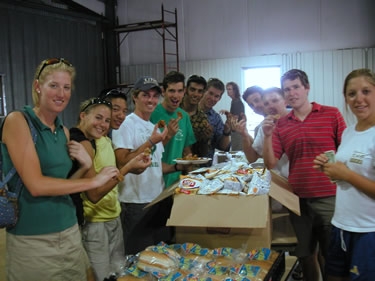 We celebrated Independence Day in Otis, CO, where we enjoyed Rocky Mountain Oysters. (Kids, ask your parents what those are.)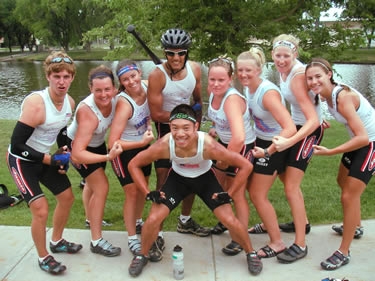 At times, we teeter dangerously on the edge of becoming a posse.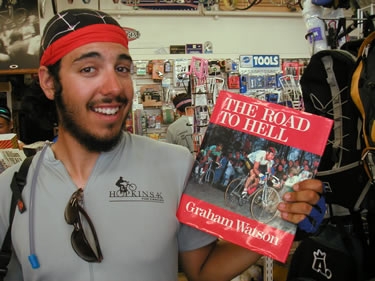 Mark reads about the upcoming week.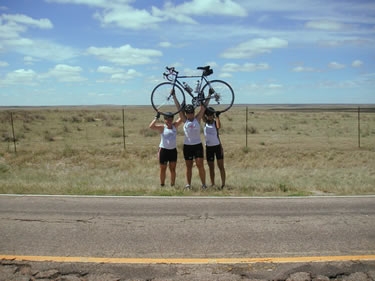 Kelly, Jenn, and Leah celebrate the fact that eastern Colorado looks just like western Nebraska.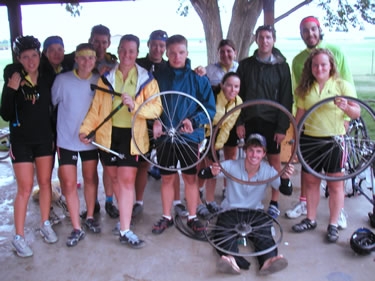 We hit our 2000th mile near Wiggins, CO.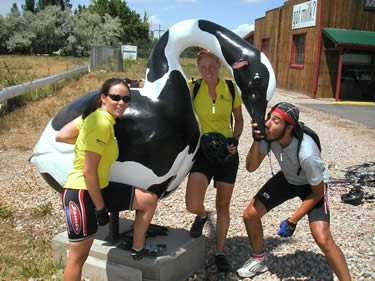 It's a cow. It's a goose. It's a cow-goose. (That's all we know too.)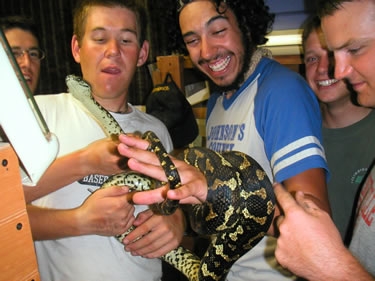 We stayed with Kelly's uncle in Longmont, CO. He collects snakes.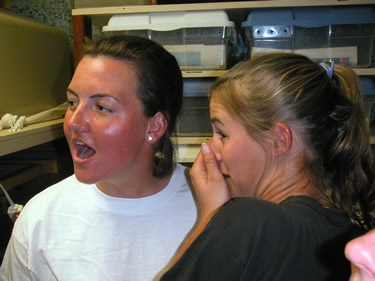 Jenn and Leah love snakes.
« Week 4 | Photos 2002 | Week 6 »