Photos
photos 2006 : week 6
« Week 5 | Photos 2006 | Week 7 »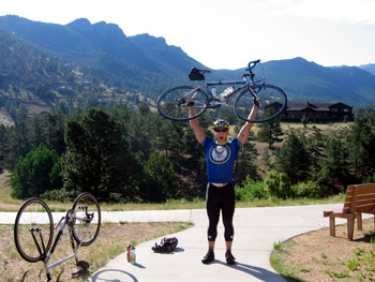 PUMPED FOR TRAIL RIDGE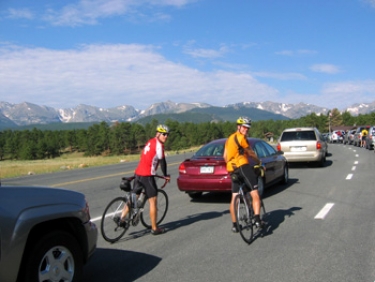 waiting in line to get into rocky mountain national park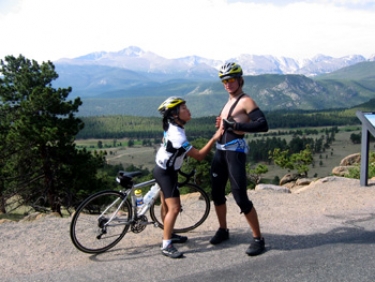 he's the sexiest hick we'll ever know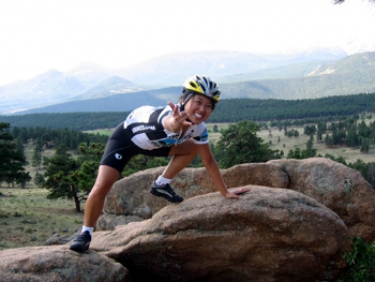 spider-fumi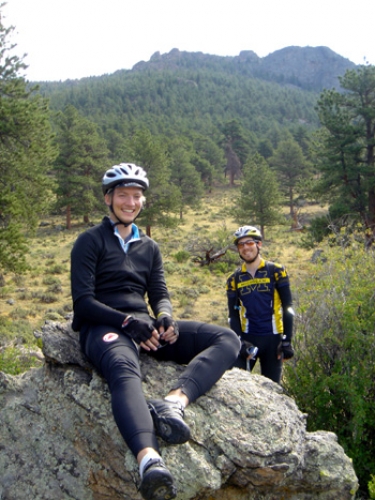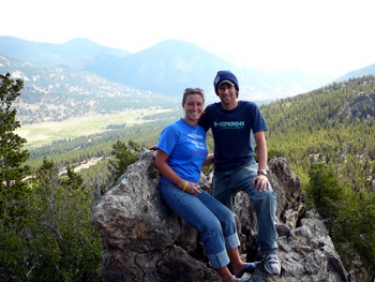 watervan drivers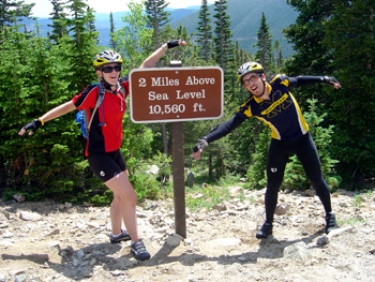 about 2,000 more feet to go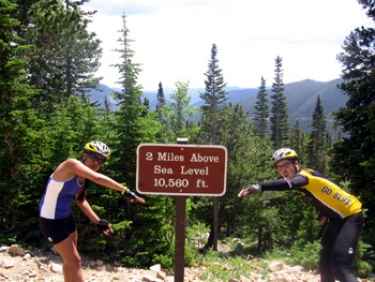 just keep swimming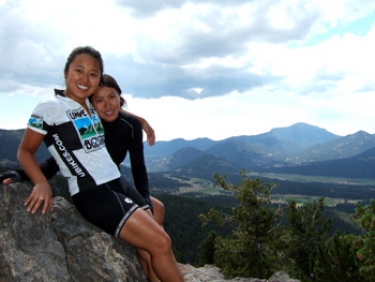 john, just pretend you're lauren! ;)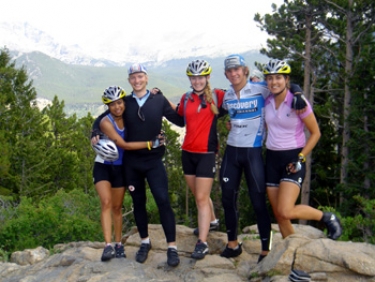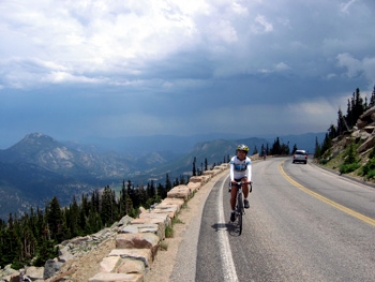 we biked so high up that we were looking DOWN at the rockies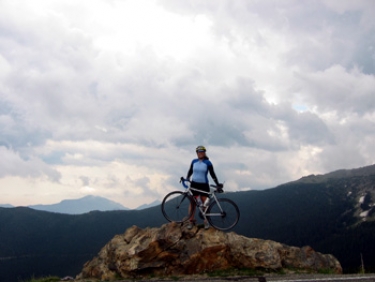 storm's coming...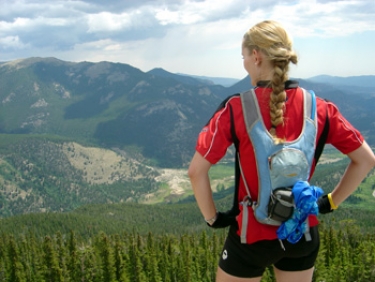 rocky mountain high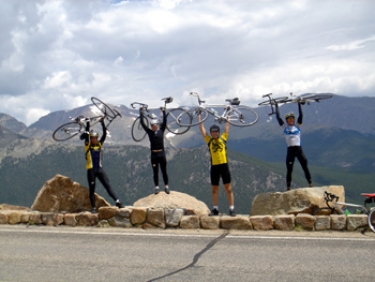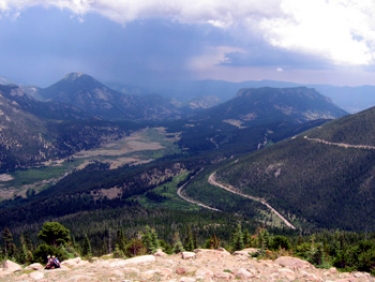 see the two specks on the bottom left? that's us. see the trail below us? we biked that.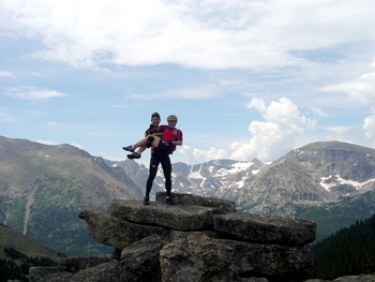 michigan rescuing a city-girl damsel in distress
notice how the storm caught this group :(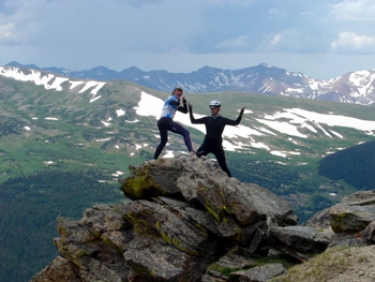 yodelllll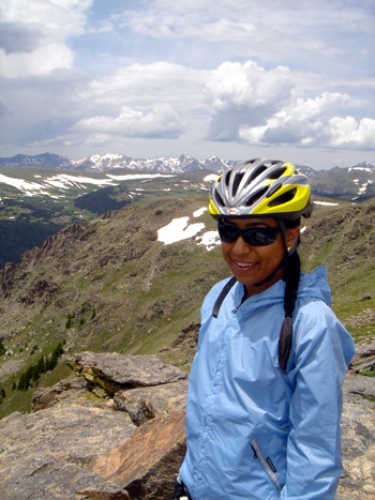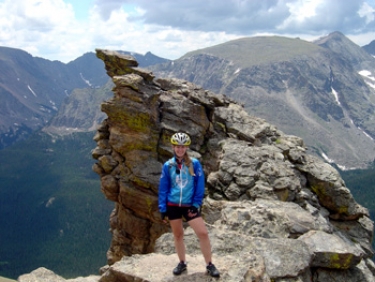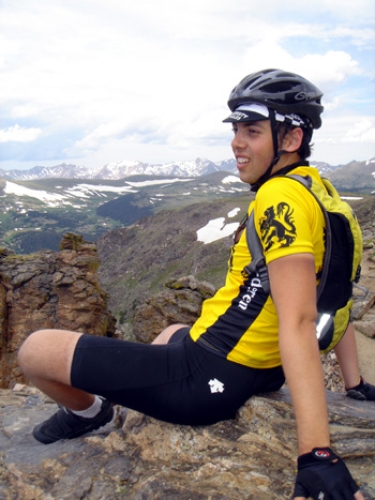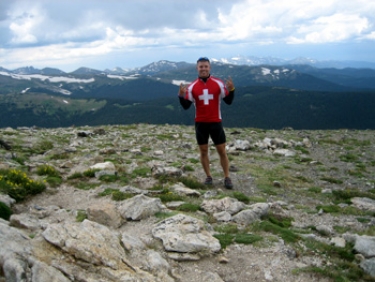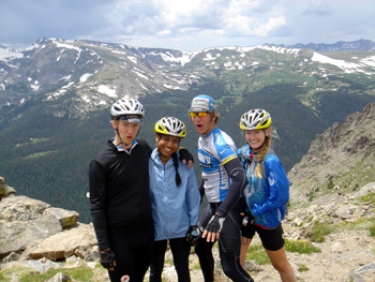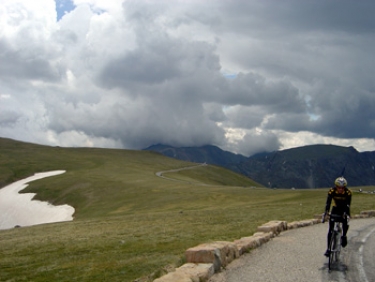 at the famous windy part of highway 34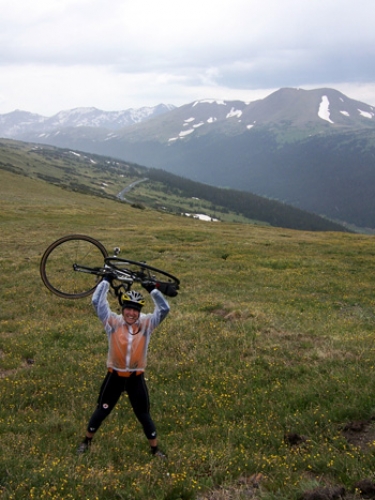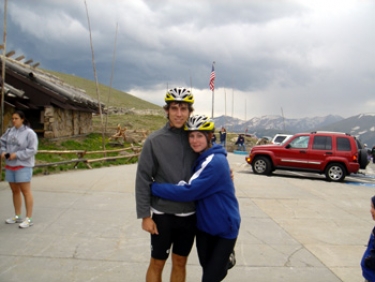 lovers at the top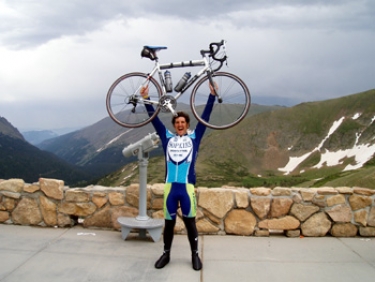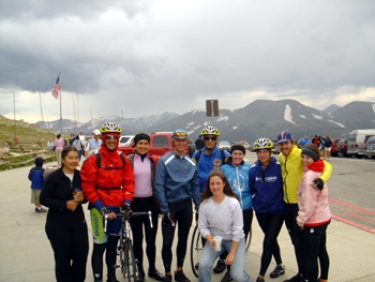 half-group picture. some people got caught in the storm...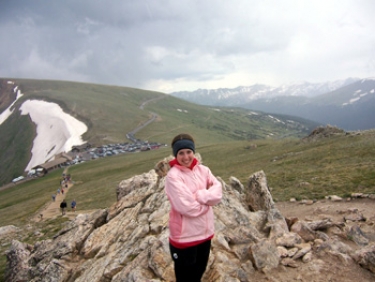 emma and termite...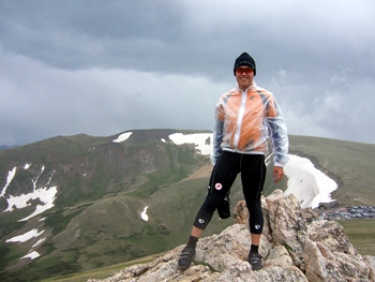 ...both hiked to the very top. in a storm.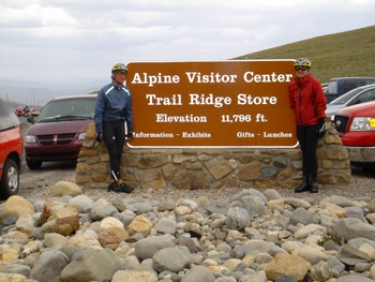 sign to the parking lot where we all met for lunch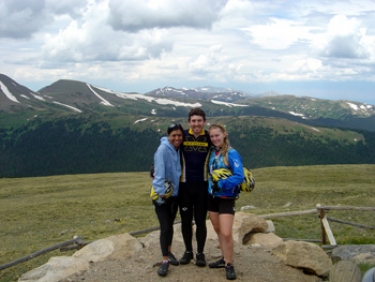 two city girls and an engineer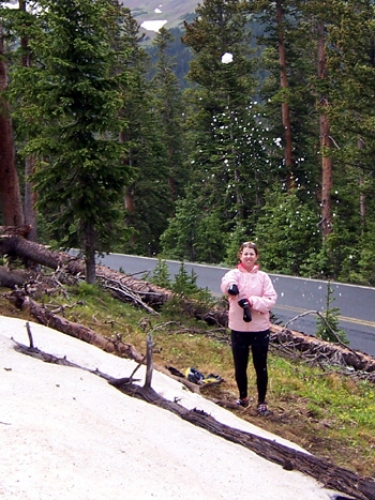 snow!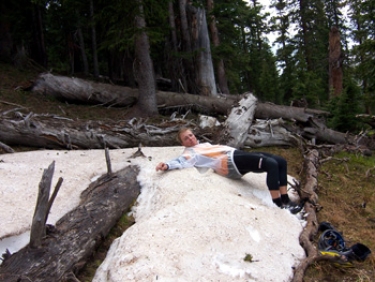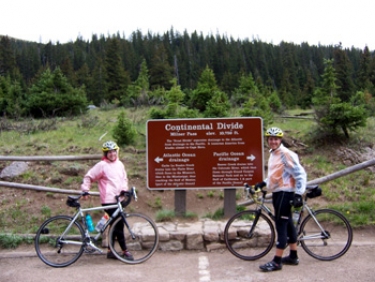 at the continental divide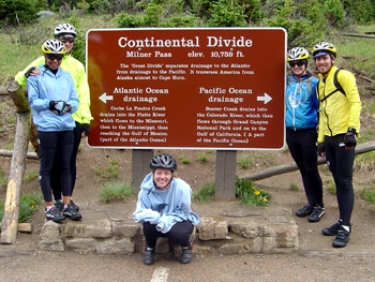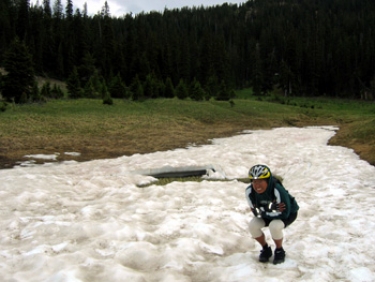 brrr...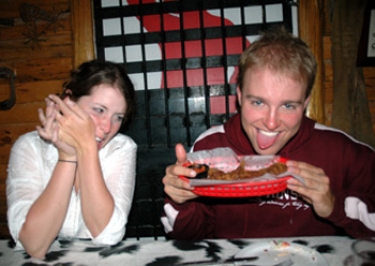 rocky mountain oysters in grand lake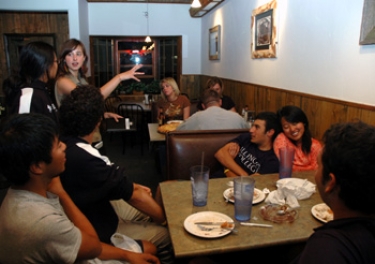 raffi and ersin both tried to get the waitress' number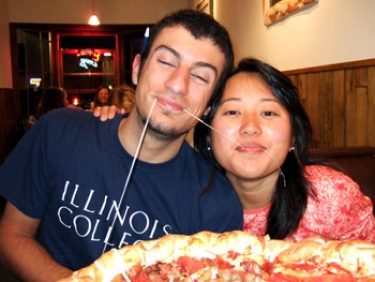 both failed. but it still didn't yuck their yum.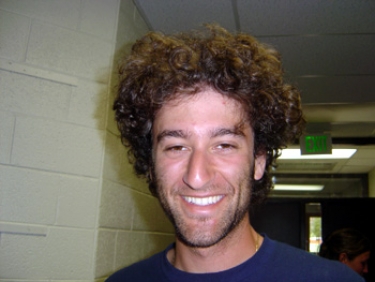 before the damage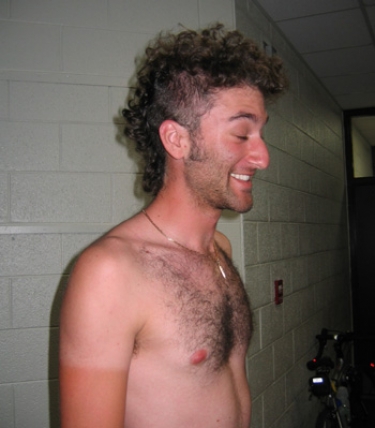 did joe lose a bet? not quite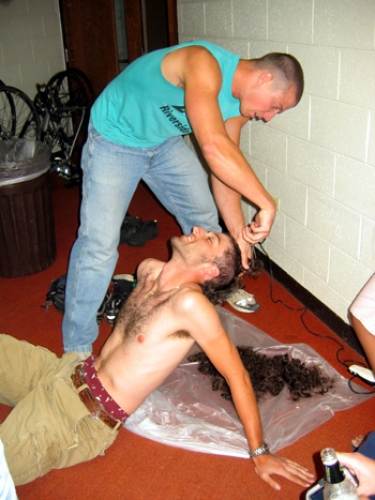 my, joe, what a sexy beast you are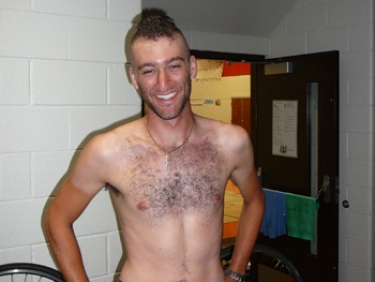 reminiscent of the 4k 2004 mo-bros
that night, yogi paid us all a visit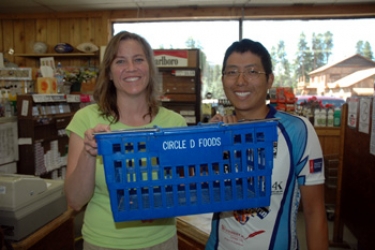 many thanks to grand lake's generous circle d foods for donating $100 worth of groceries to us!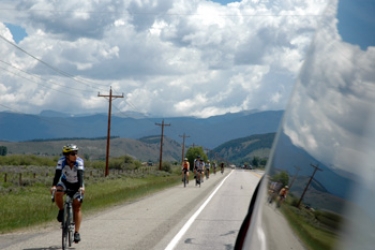 riding into kremmling, CO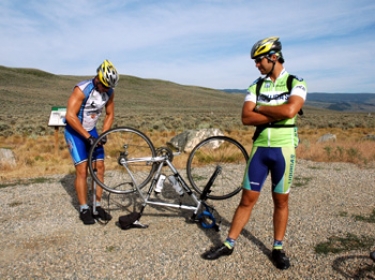 flats are a downer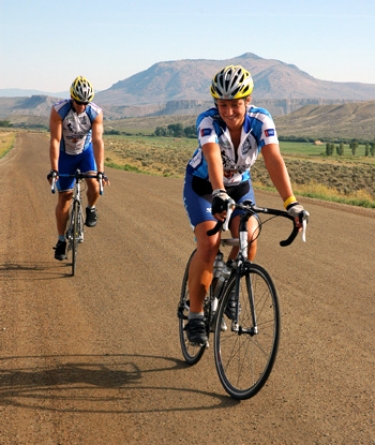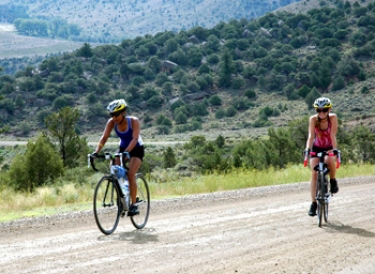 team nyc GRUNT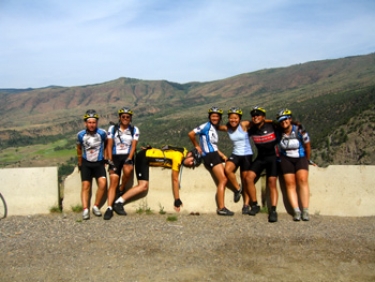 ersin thinks he's snoopy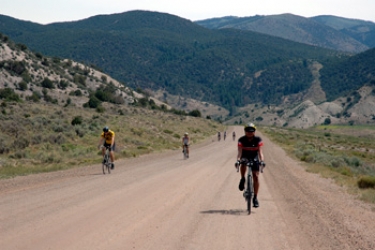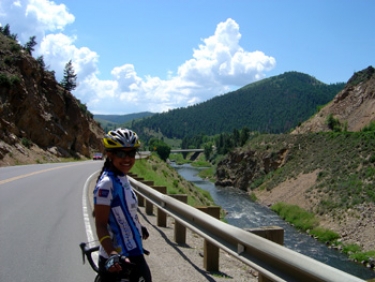 after the rockies, colorado is full of canyons, rivers, and trains!
wtf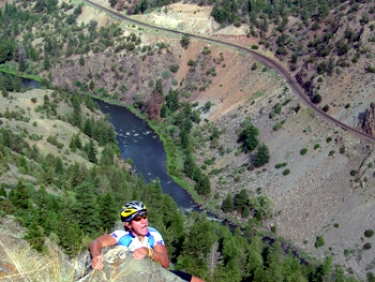 derick, please don't die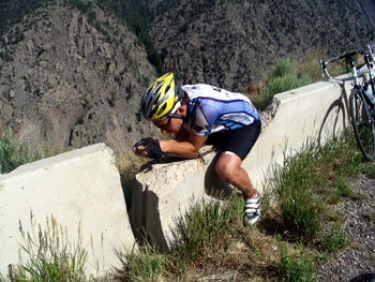 chris found some aero bars on the concrete barrier. his bike also turned into a block of cement.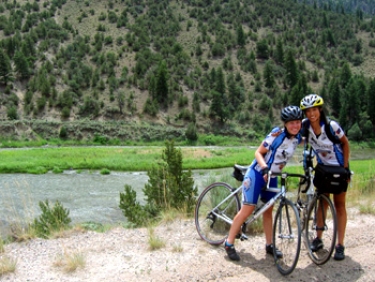 spanky thought the river was pretty. and then she made me take a picture.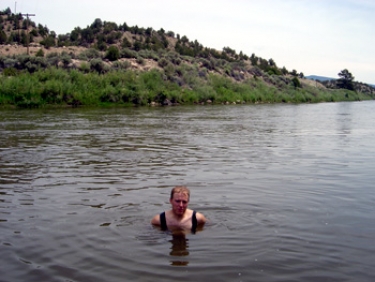 cooling off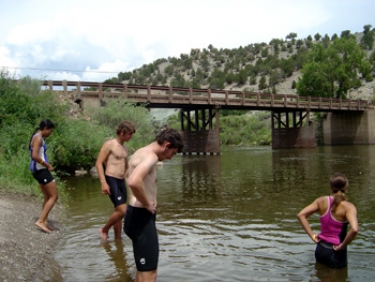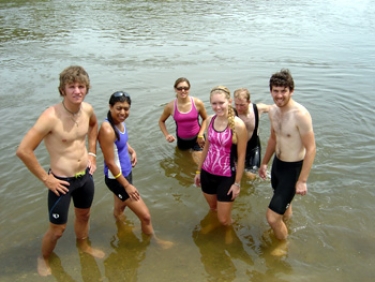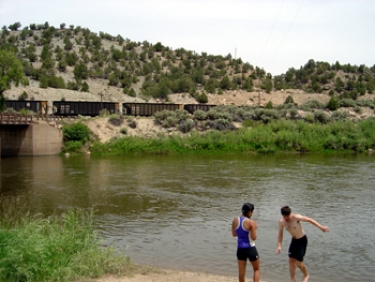 choo choo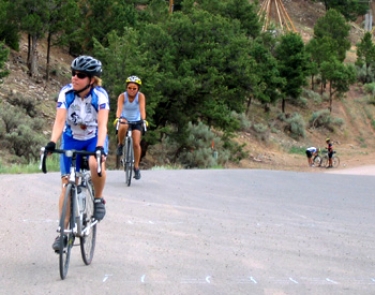 oblivious to chris and eric's flat-changing efforts, spanky and fumi inadvertently dropped their teammates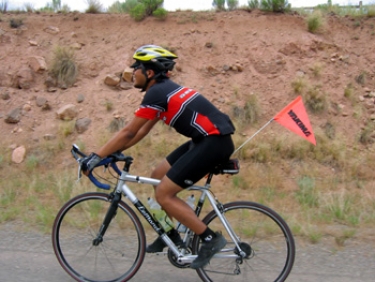 bamf with a flag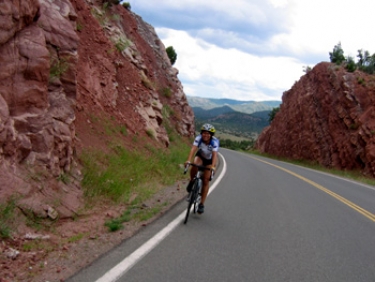 more canyons!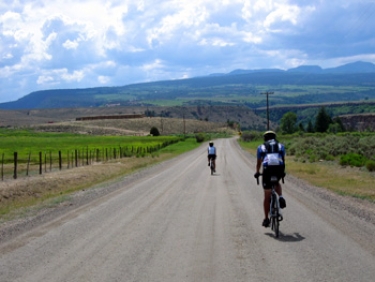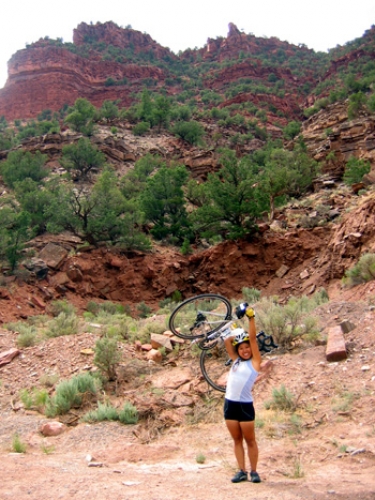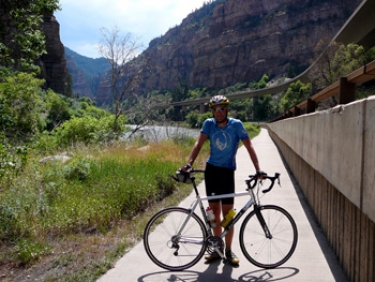 bike trail to glenwood springs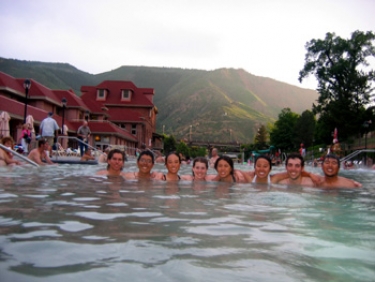 at the glenwood springs hot springs. perfect thing after a strenuous bike ride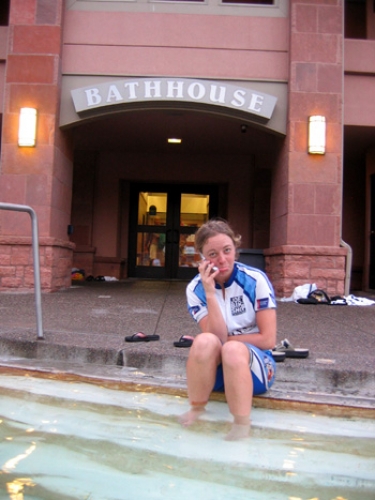 due to her hot tub allergy, poor spanky could only dip her feet :(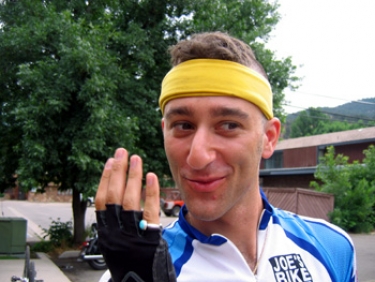 joe embraced his feminine side after chris proposed to him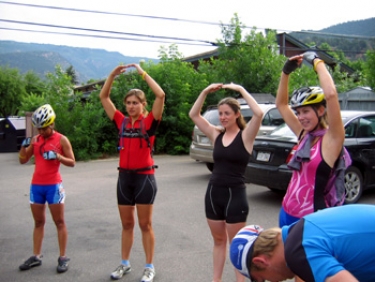 LET'S CIRCLE IT UP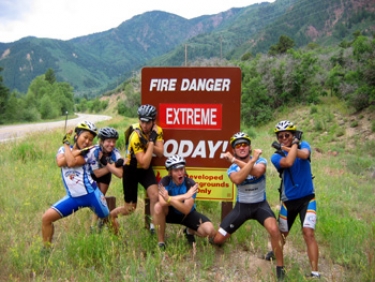 team EEEXXTREEEME
inside a mining igloo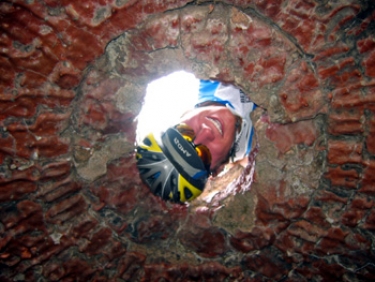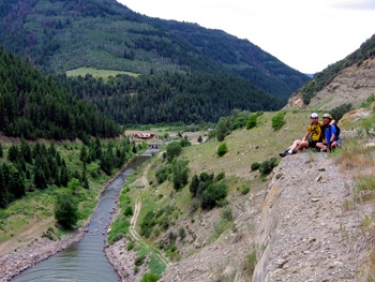 ersin and ken sharing a romantic moment. heeyyy wait a second...
van driver lauren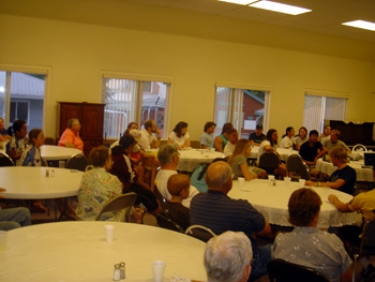 cancer presentation for paonia, CO. and it was the BEST ONE too, right?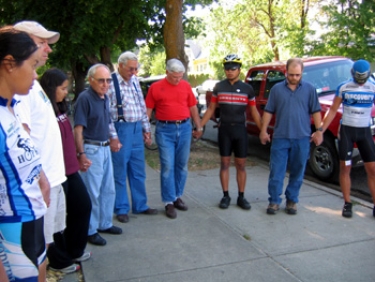 moment of silence with the community of paonia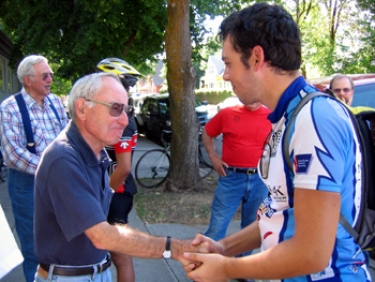 touched by the husband of a cancer victim
this was the day we picked random jolly rancher teams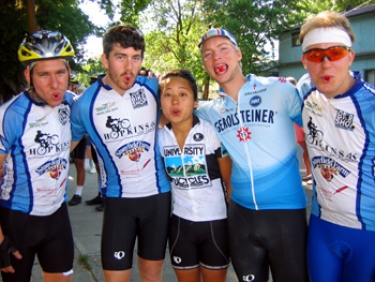 team "fumi-face-punch" fruit punch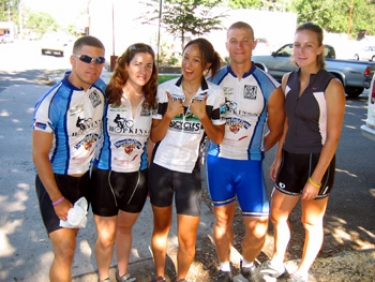 team orange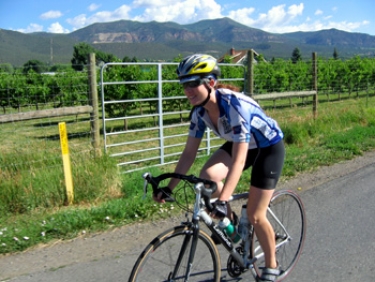 mmm blessed sister katie rauss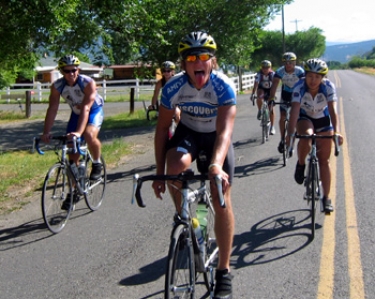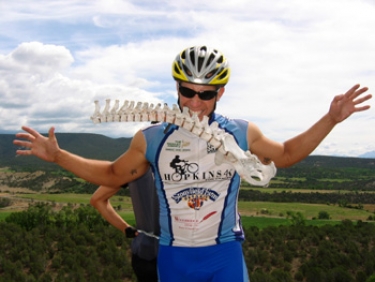 garrett found a bloody cow bone. and then he bit it.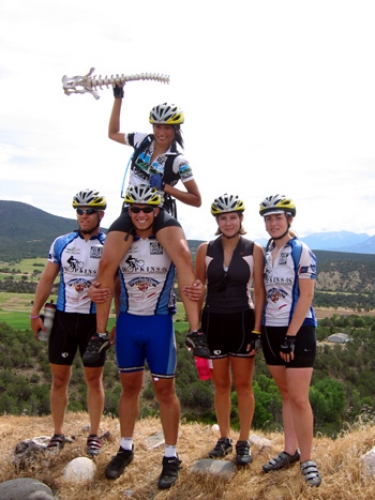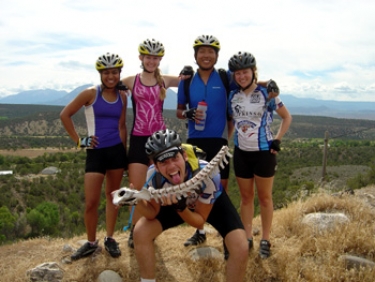 team... mad cow?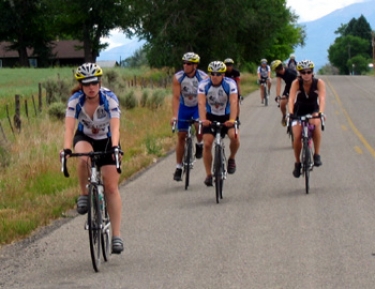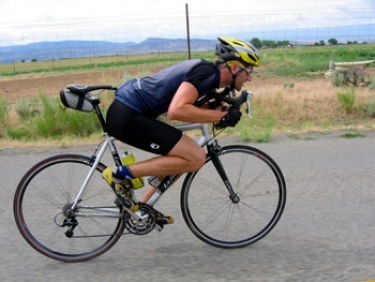 joe riding his bike like he would for fumi's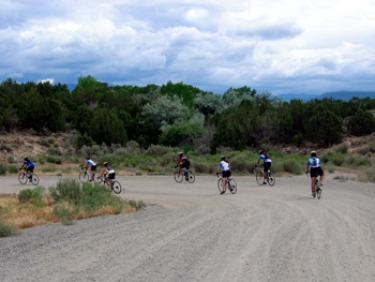 gravel sucks :(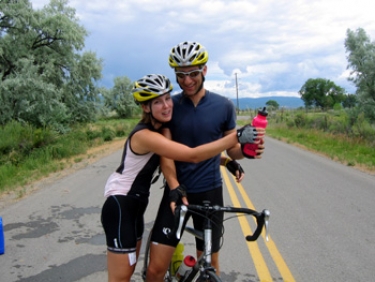 water wars
wonderboy eric flipped over into this bush without a scratch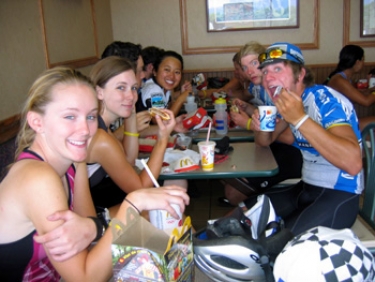 lunch at mcdonald's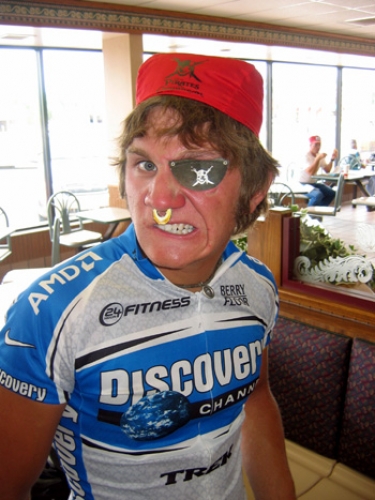 why did derick wear a pirate costume? 'cuz he was excited for pirates of the cAAAARRRRRibbean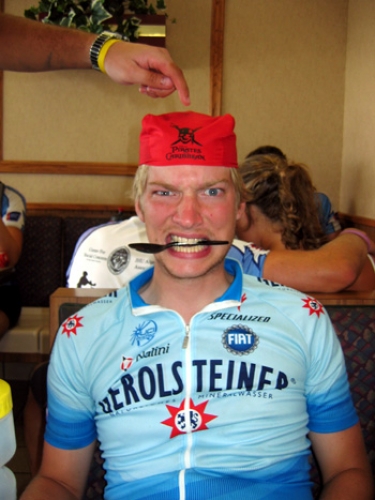 pirates opened that night!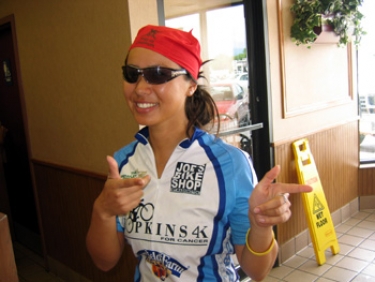 lauren fails at being a pirate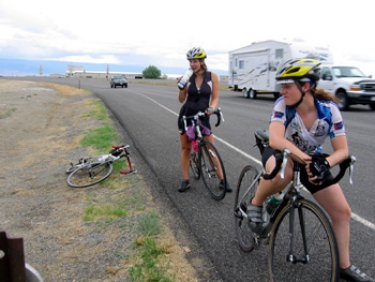 our team had bad luck with flats and spokes :(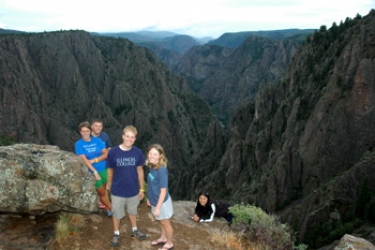 black canyon in montrose, CO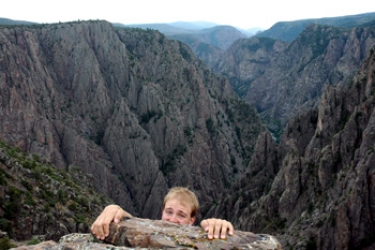 hey, termite, get a grip!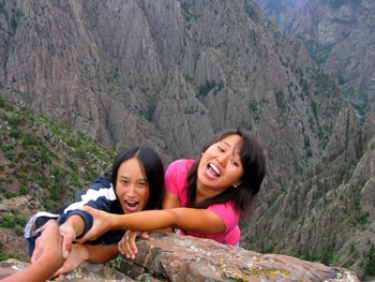 save us :(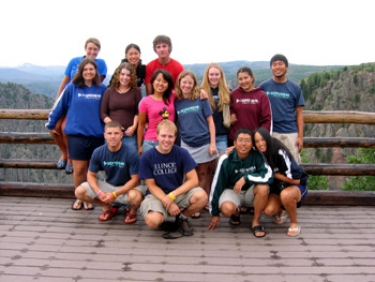 group by black canyon, where we met more cancer survivors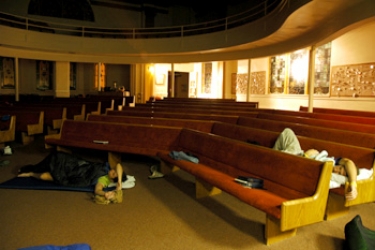 the montrose church we stayed in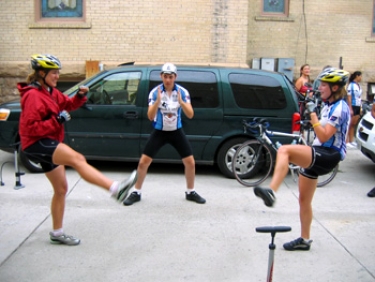 ersin refereed the next erin-KY tai-bo match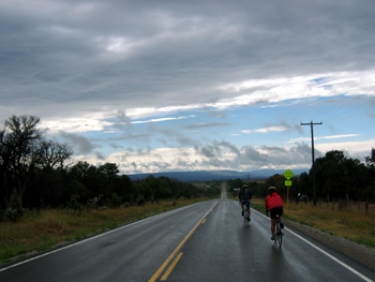 look at those clouds. SO beautiful.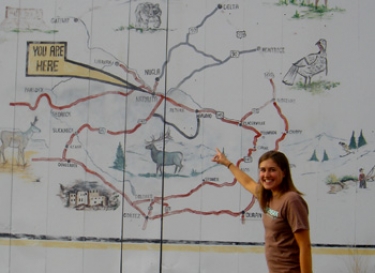 hello, naturita!
« Week 5 | Photos 2006 | Week 7 »