Photos
photos 2006 : week 7
« Week 6 | Photos 2006 | Week 8 »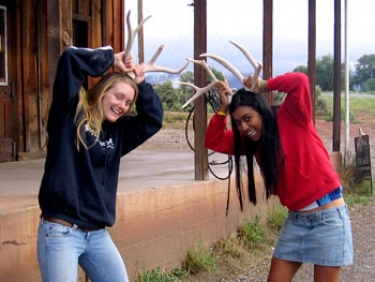 new york city jackalopes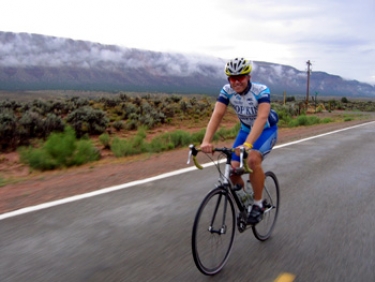 going from naturita, CO to moab, UT. the clouds were so low that morning that we could've reached up and plucked them out of the sky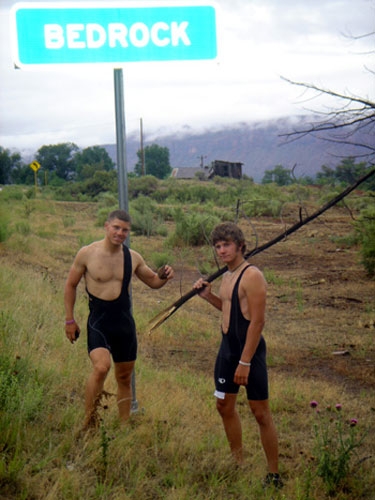 yaba daba doo from bedrock, CO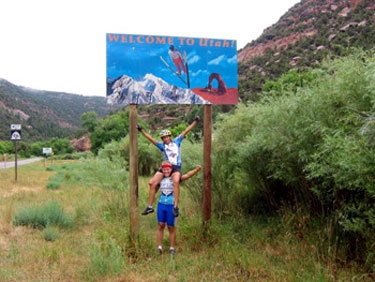 team let's-chase-state-signs! but team world cup already left before we got there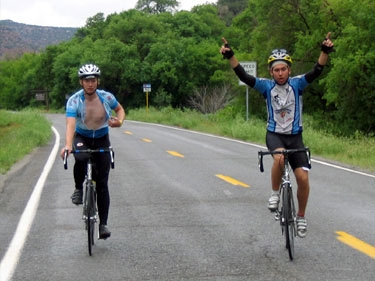 last stretch out of colorado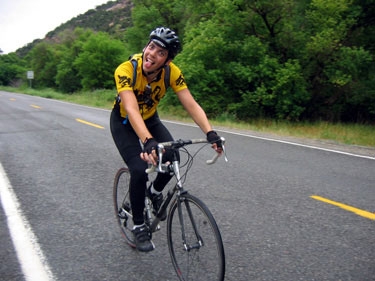 ersin was pumping it for the world cup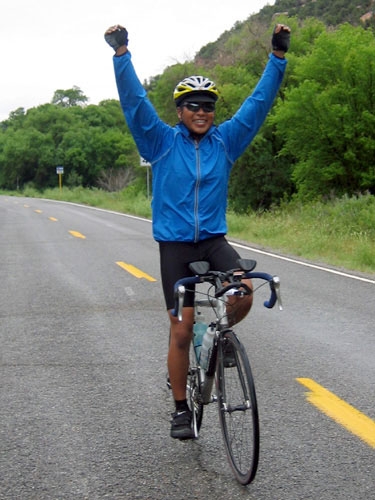 little did eric know, leaving colorado didn't turn out to be so great after all...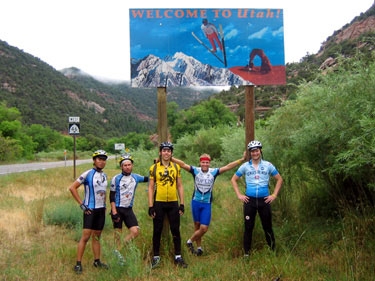 welcome to the beehive state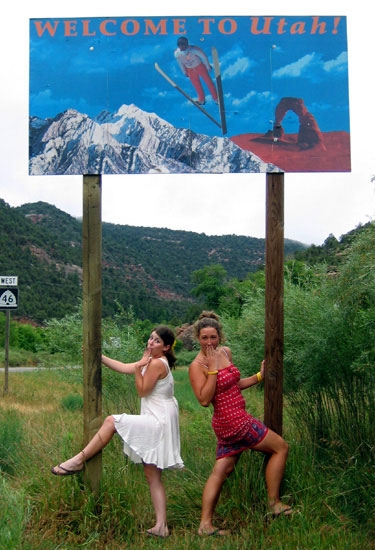 the best van drivers ever in their summer sunshine dresses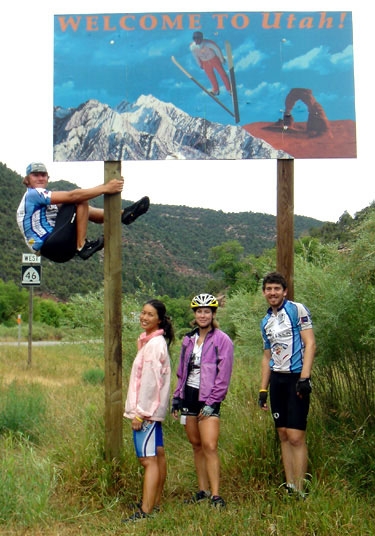 derick's the first person ever in 4k history to succeed in climbing the utah sign. derick, you're my hero.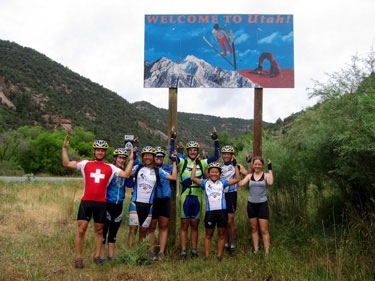 "U" is for UUTAARRR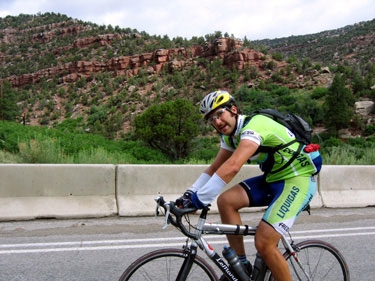 team liquigas' secret member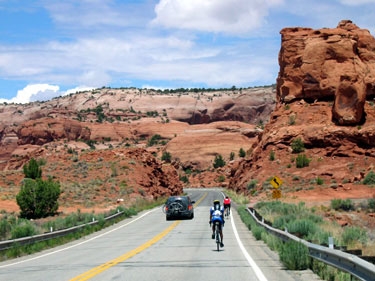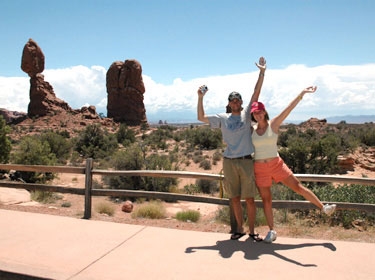 4k pride at moab's arches national park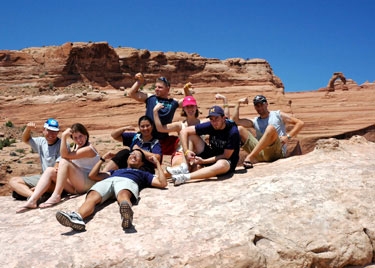 one group made a strenuous 0.5-mile climb to see the delicate arch from far away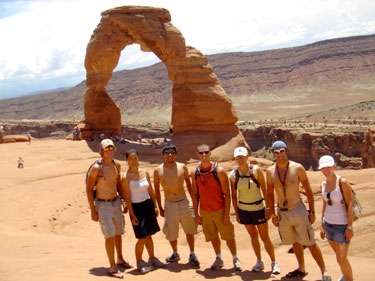 another group hiked a little more to actually get to the arch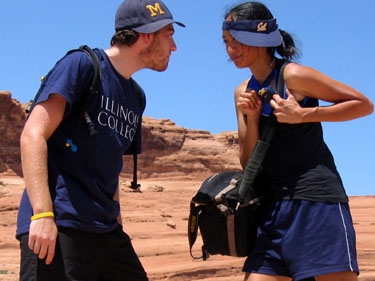 face off of the public schools. LET'S GO BLUE and GO BEARS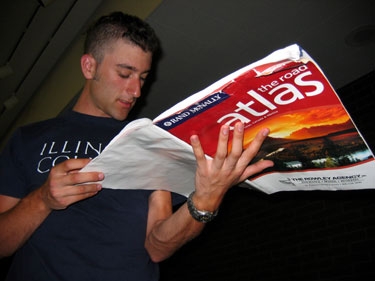 when in doubt (or when termite's laptop's gone), refer to the atlas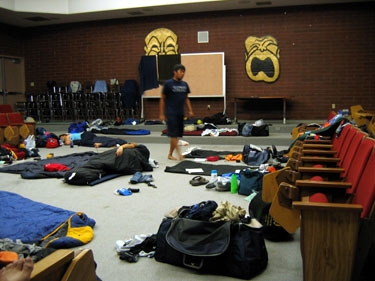 our sleeping quarters at blanding high school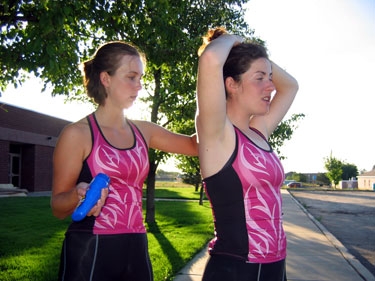 team pink katie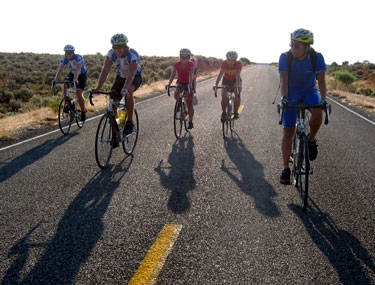 a HOT riding day into hite, UT
hot days, tired riders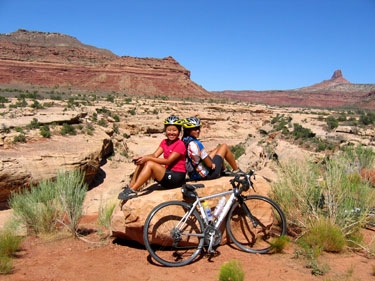 we're smiling, but we were actually dying from the heat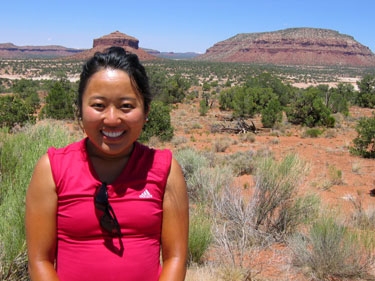 fumi has a cheese box butte on her head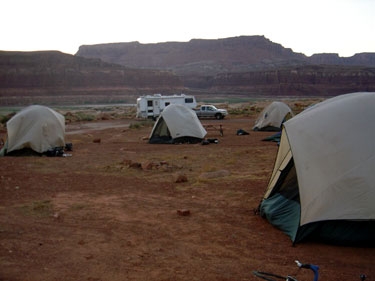 our first day of camping in hite, UT.
who camps in mountainous desert canyonland?!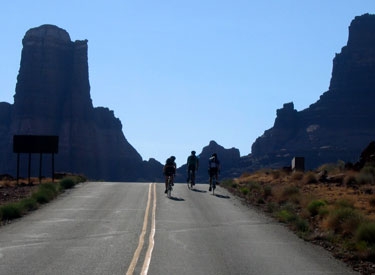 katie ross, raffi, and jake riding up into the canyons to get to capitol reef, UT
this tar-riddled, gravel-ey climb SUCKED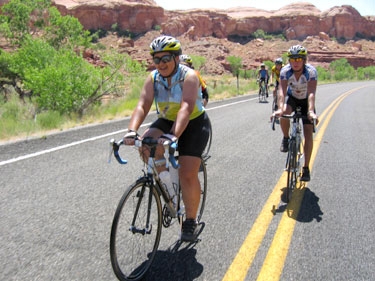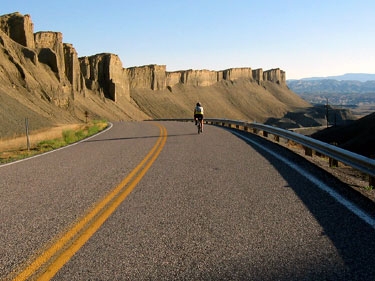 susy's an amazing trooper. she managed to bike on an injured knee... and with a pinched nerve!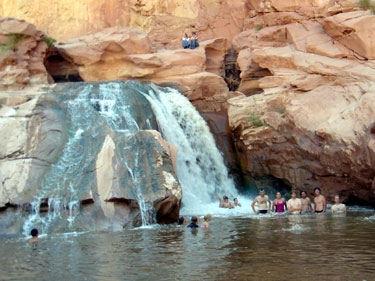 showering in a waterfall 7 miles from our capitol reef campsite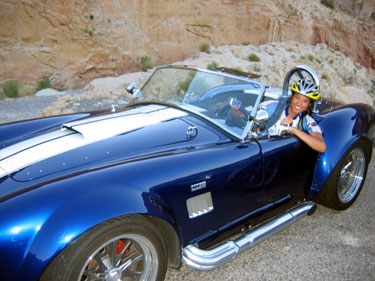 we ran into a utah-cruising cobra club. and then we traded.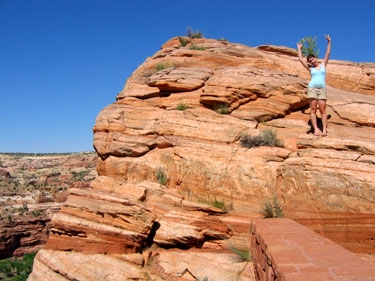 detour on the way to escalante, UT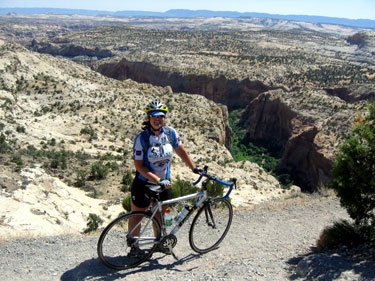 we took the grand escalator to hell's backbone. okay, so it was actually hog's backbone. close enough.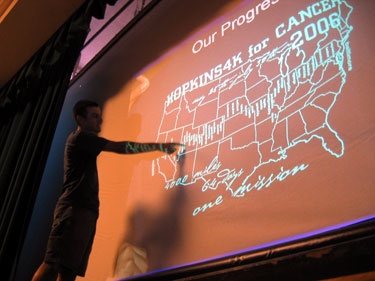 raffi giving the cancer presentation to our escalante hosts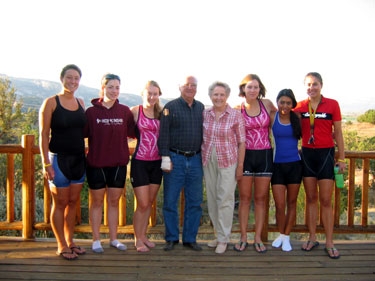 with one of our escalante hosts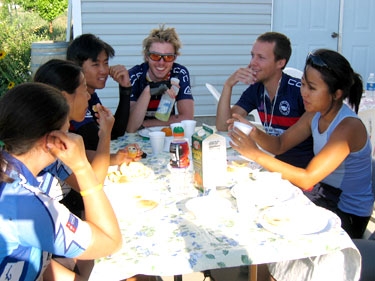 breakfast with the british chaps of cross country for cancer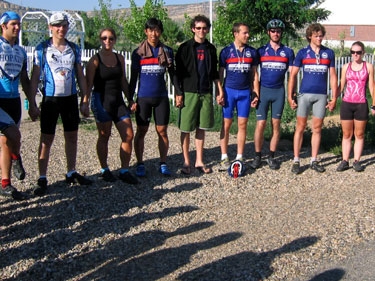 moment of silence with ccc. where i had a "nose hemorrhage" :p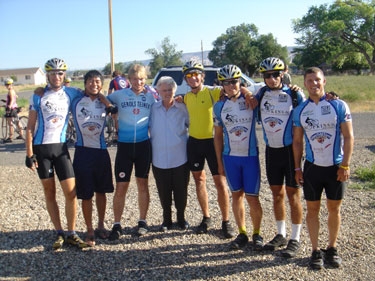 thanks for all your hospitality, winnie!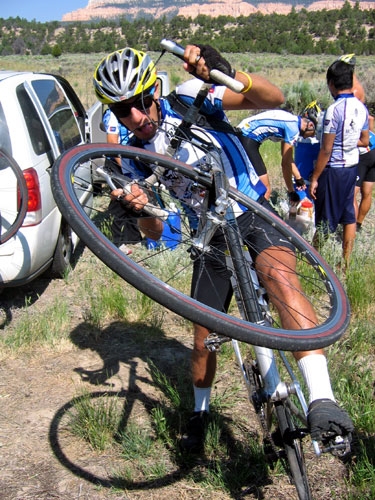 pop a wheely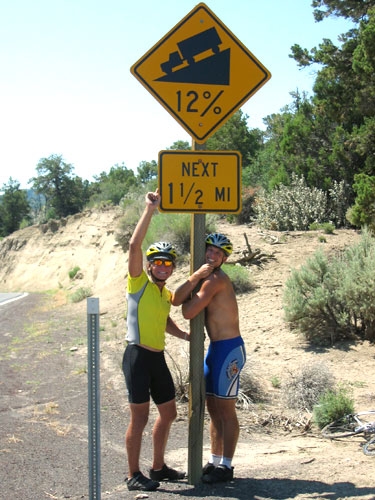 a sign of something good to come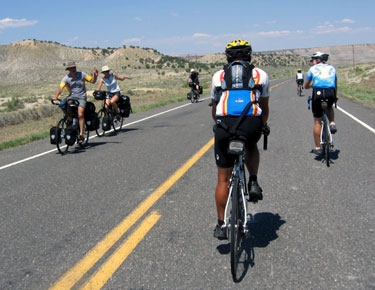 we ran into a bunch of other people who were also biking across the country, including jane's appeal (janesappeal.com)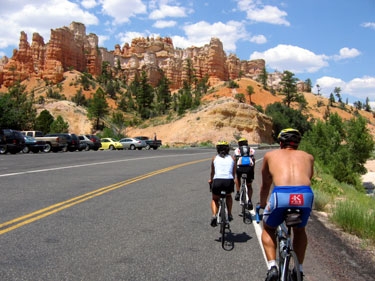 approaching the last climb leading to bryce canyon, UT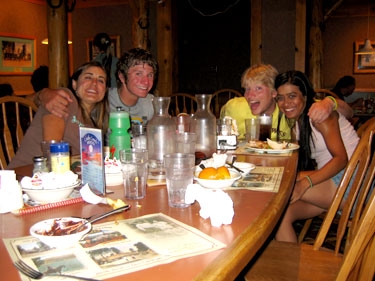 a delicious buffet before seeing the rodeo
« Week 6 | Photos 2006 | Week 8 »