Photos
photos 2006 : week 8
« Week 7 | Photos 2006 | Week 9 »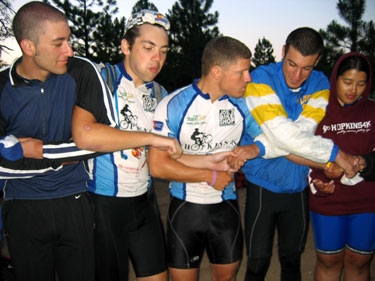 bryce canyon was FREEZING the morning we woke up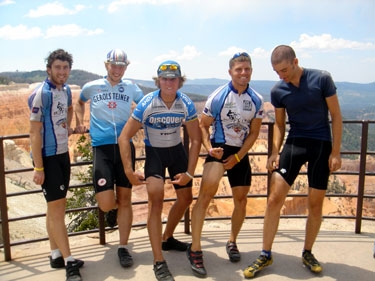 because chicks dig tan lines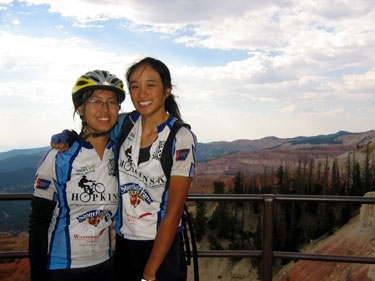 lauren biked down the mountain to climb back up with me when i was feeling sick. love you, lauren!
it got cold, and the tshirt was all the van had to offer her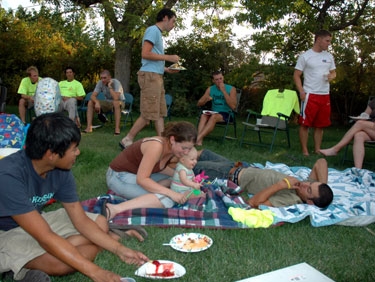 dinner with some kind folks in cedar city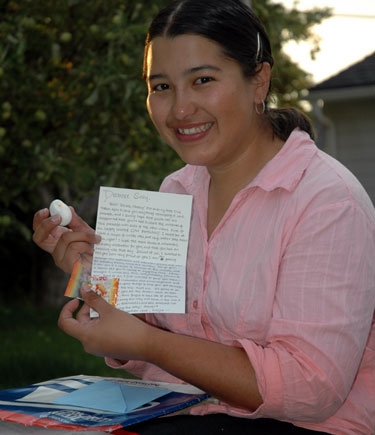 thanks for the cards, candy, and love, weijie! hope you're doing well in singapore :)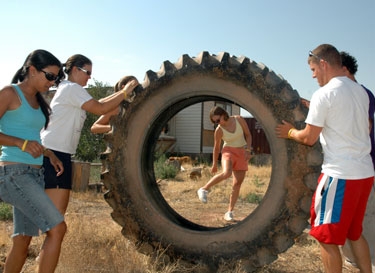 during our day off in cedar city, we helped build a clubhouse for serene, a little girl receiving treatment for a brain tumor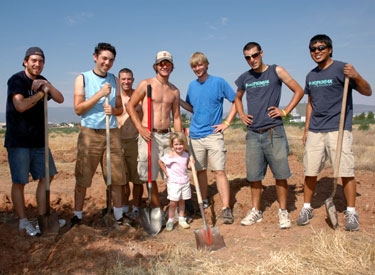 we started out by digging the foundation for the clubhouse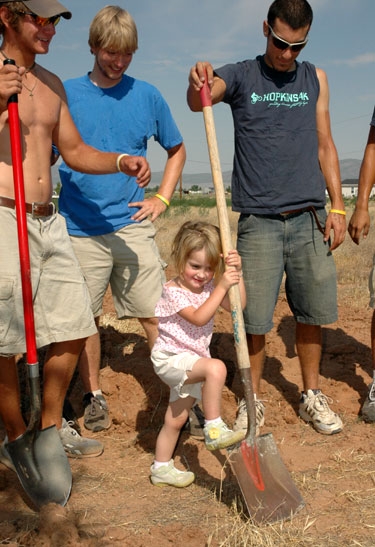 serene's only 5, yet she can still shovel with the big boys!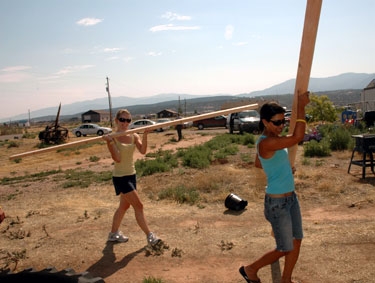 goodness gracious oh my oh me, city girls doing manual labor?!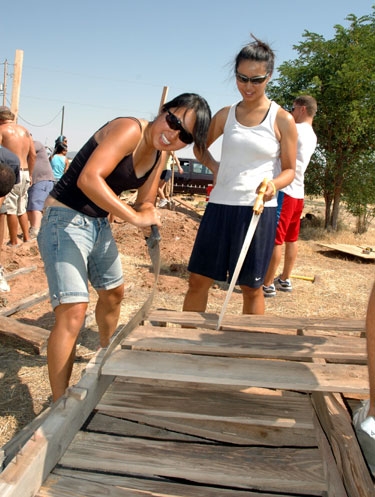 sawing for wood parts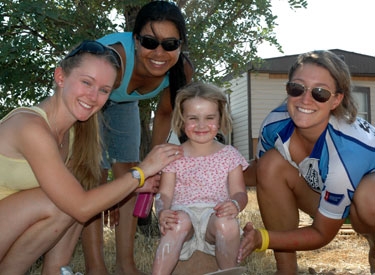 always use sunscreen to protect yourself from the UV rays!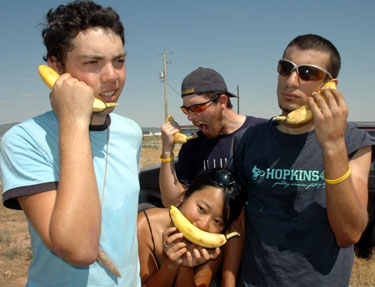 4k'ers love to live a healthy lifestyle by eating fruits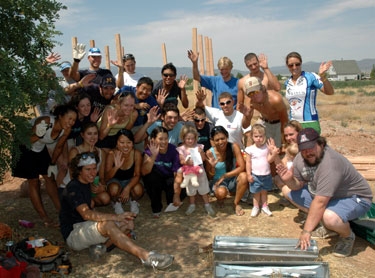 seeing off serene before she left for her flight to boston to get treatment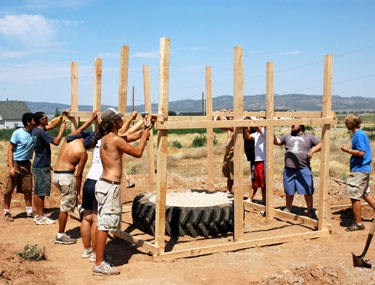 before we got here, a lot of us had no idea that we'd end up building the clubhouse completely from scratch
foxy chris' chance to become a tv star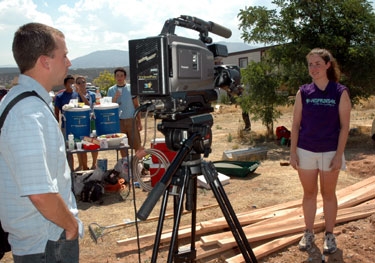 the lovely katie ross also got interviewed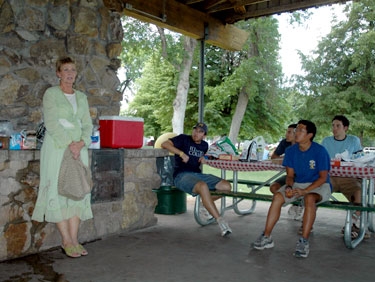 during our lunch break (thanks for all the pizza, SUU!), we heard the inspirational story of a breast cancer survivor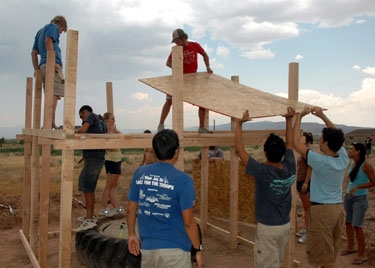 back to building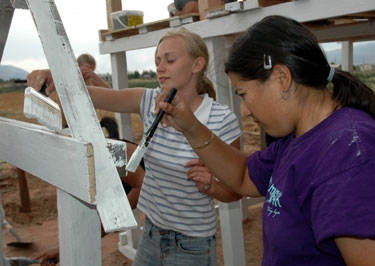 we did this as a joint project with ameriCorps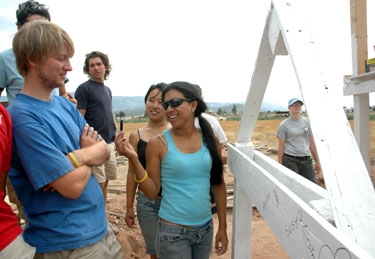 signing the princess gate entrance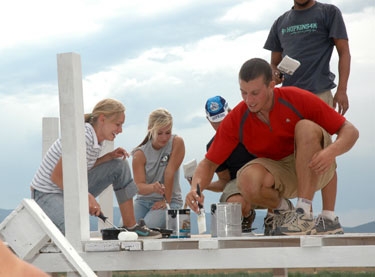 putting on the first paint job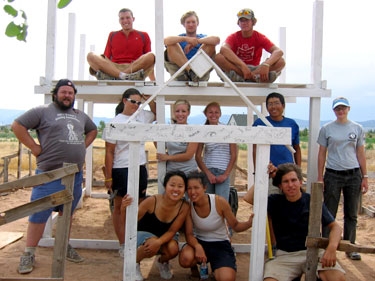 the fruits of our labor. we helped start it out, but serene's dad will have it all finished and polished by the time she returns from her treatment!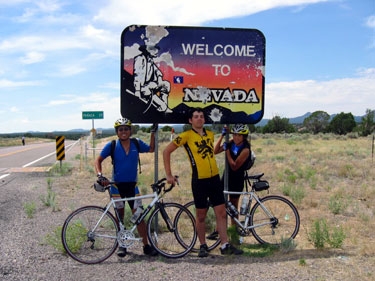 the hectic day into nevada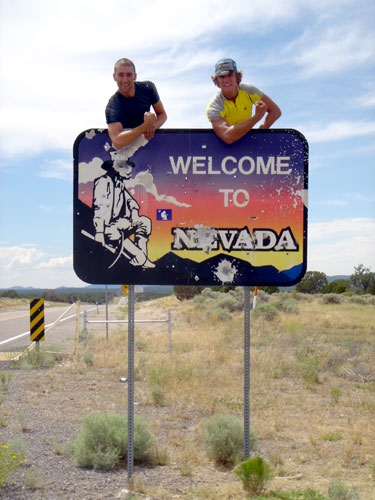 this was also the day we kept biking straight from dawn until dusk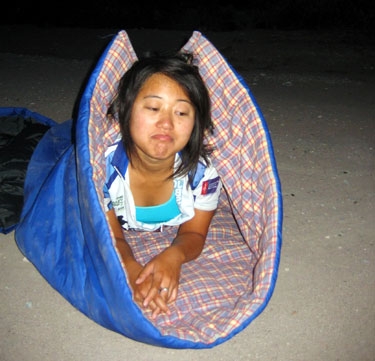 a sad fumi on the side of the road. she's missing her baby :(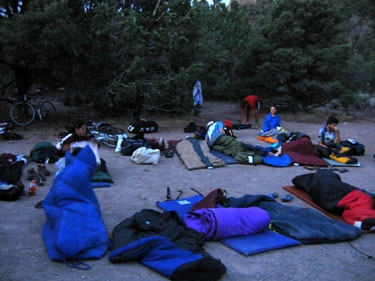 good night, from the middle of nowhere!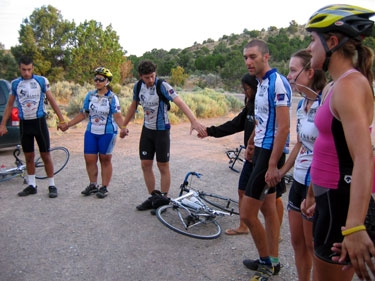 moment of silence before embarking on the vegas challenge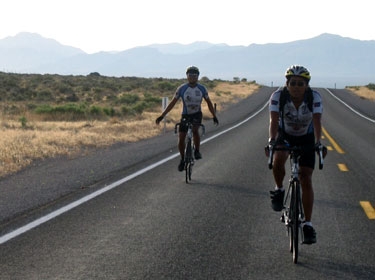 eric broke joe and katie's record for the no-hands challenge. over 30 miles without touching his handlebars!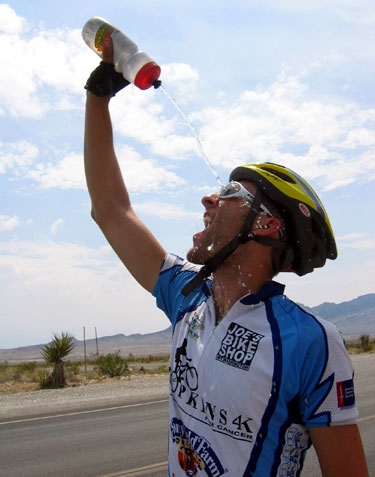 cooling off in the hot hot desert heat with 100 miles down, and 43 left to go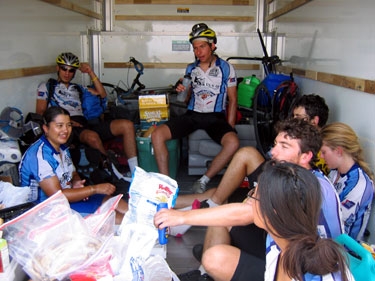 waterstop in a convenient metallic cave we came across in the middle of the desert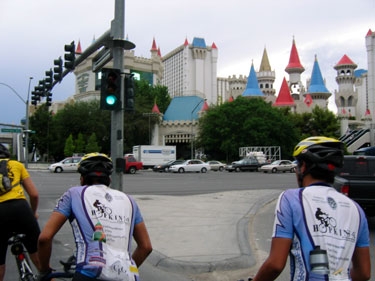 approaching the excalibur hotel on the famous vegas strip. we got to stay there free of charge!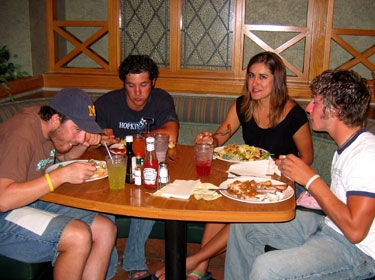 indulging in the excalibur buffet. we deserve it, after cycling 143 miles in the desert!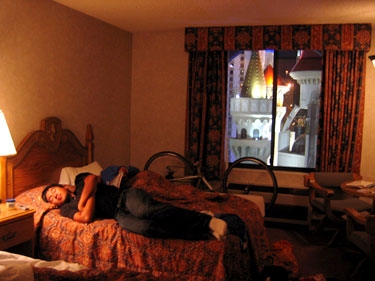 sleeping beauty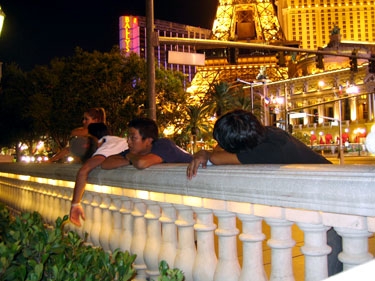 a lot of us were way too tired to live out vegas to its fullest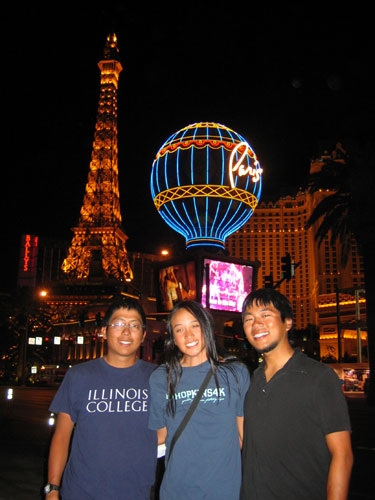 viva, las vegas!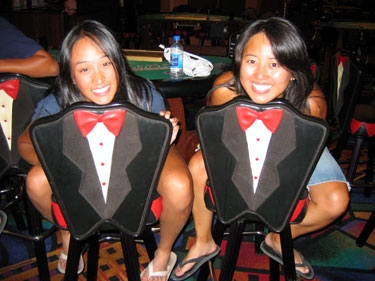 we didn't have nice clothes to wear around the lavish hotel. this was the best we could do.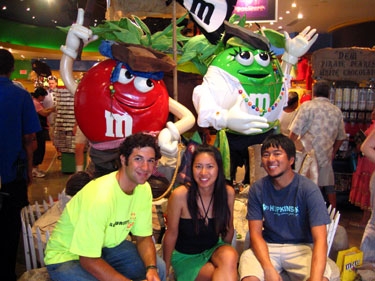 at the vegas m&m store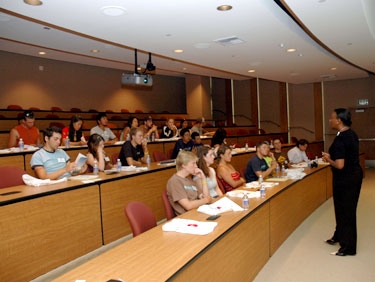 getting a tour of the nevada cancer institute during our day off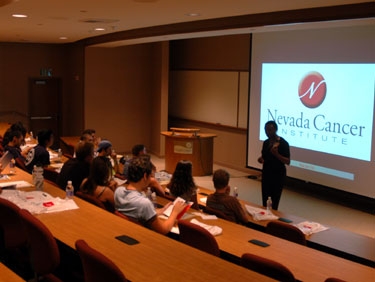 they played a nifty introductory video for us before showing us around
NCI gave everyone their own hard-cover copy of lance's new book!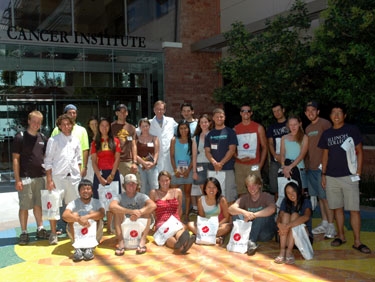 group picture with one of the doctors. this is truly an amazing institute. thanks for the tour and goody bags, lori!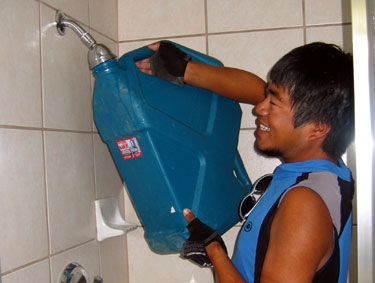 4k'ers are resourceful. we filled our water jugs in the hotel shower.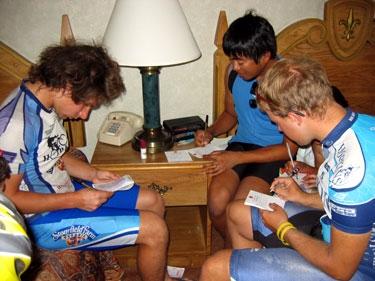 copying directions that we ended up not needing after 17 miles...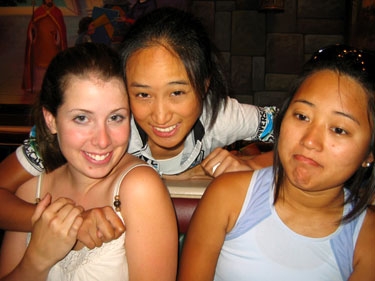 saying goodbye to emma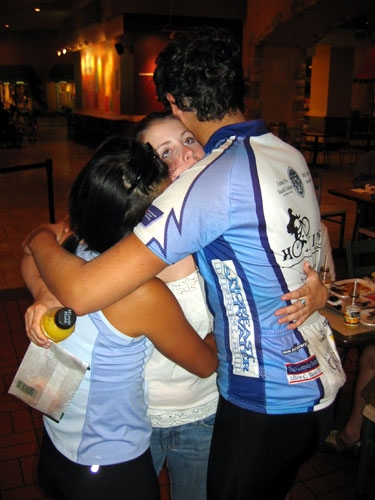 parting is such sweet sorrow. we love you, emma!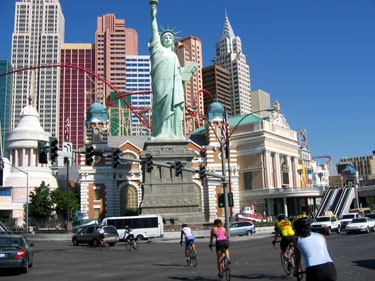 leaving vegas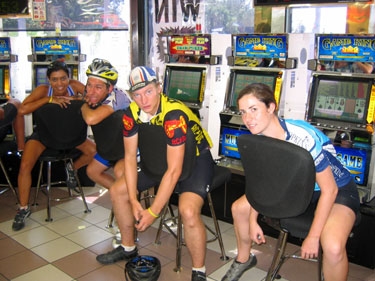 ...only to get stranded at a sinclair gas station.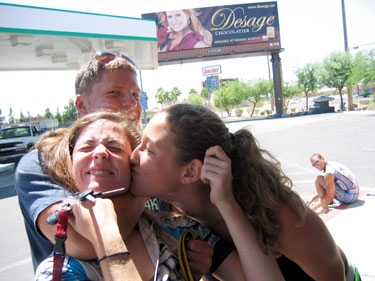 are you feeling the 4k love?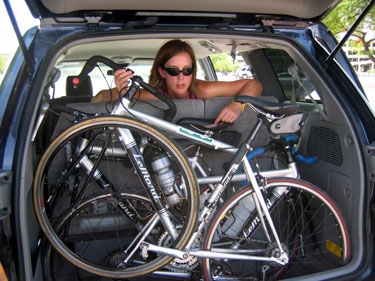 readying everyone for shuttling. thanks for driving all of us, katie ross!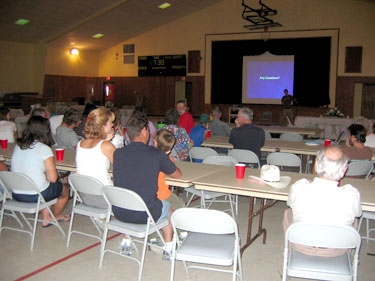 community dinner in ages in amargosa valley, NV--the first we've had since escalante, UT!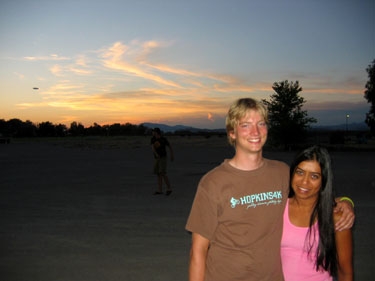 enjoying the sunset as joe throws a frisbee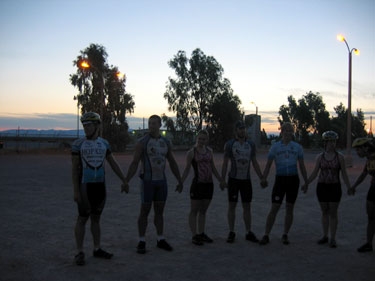 we woke up at 4:30am to beat the heat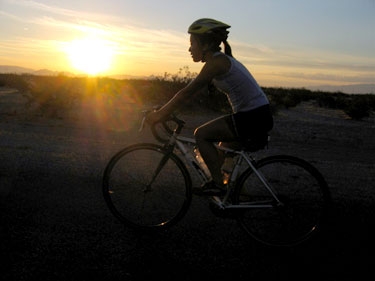 you should have seen that sunrise with your own eyes...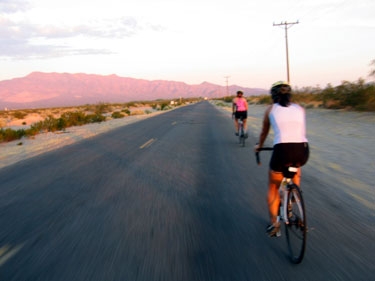 the day KY was adopted into the ohana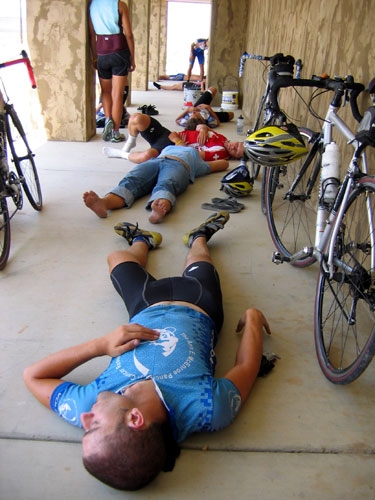 lunch time means nap time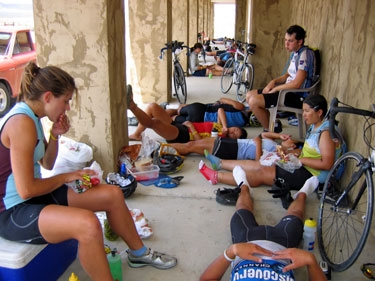 the nevada heat can really suck the life out of ya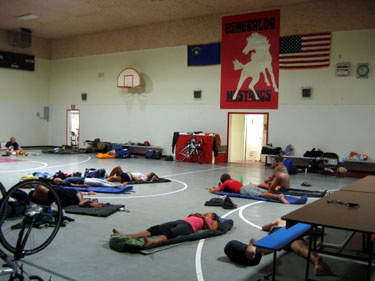 goldfield, NV didn't just provide us with food and a nice floor to sleep on... they also gave us a means to do laundry! couldn't have asked for more
« Week 7 | Photos 2006 | Week 9 »