Photos
photos 2006 : week 9
« Week 8 | Photos 2006 | Week 1 »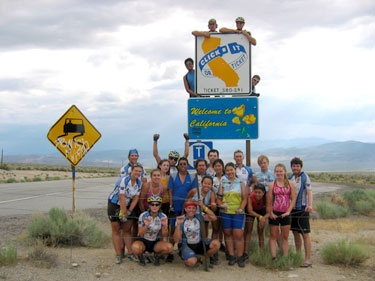 save the best for last--yeaaahh california!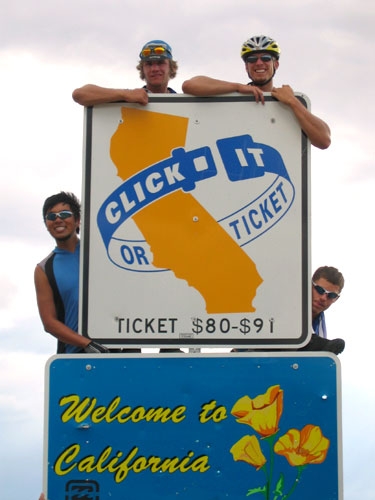 those daring enough to climb all the way up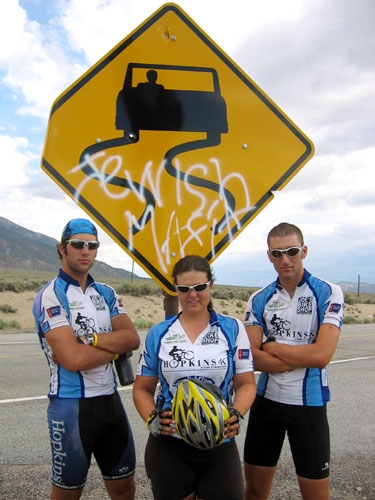 beware, the jewish mafia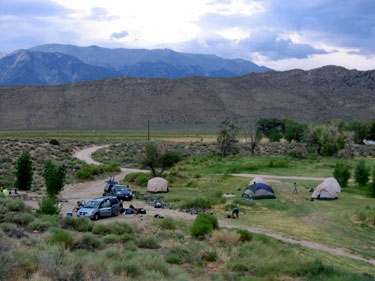 benton, CA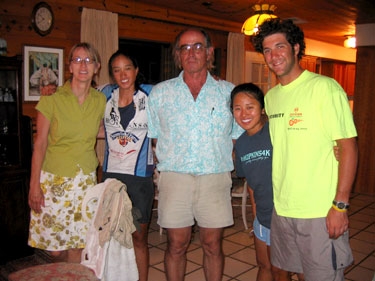 the wonderful couple that hosted us for dinner in benton!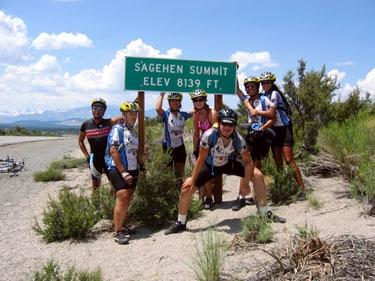 now entering the sierra nevadas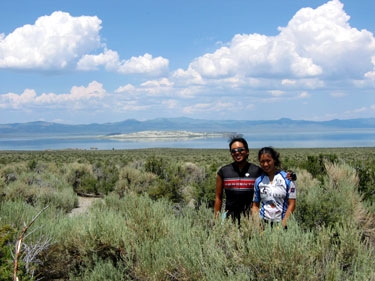 mono lake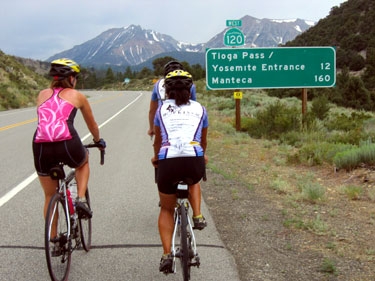 our final major obstacle--tioga pass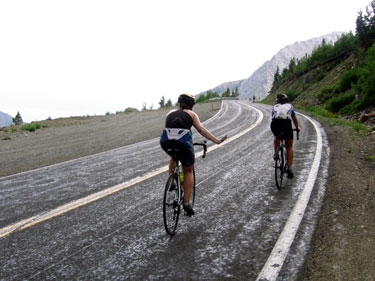 katie ross gave us an hour head start. and she STILL smoked us--"passing on left."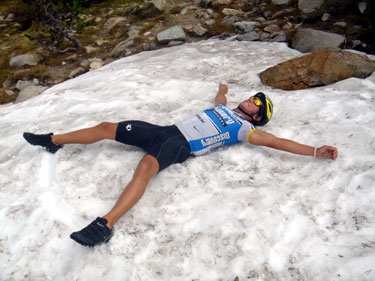 let it snow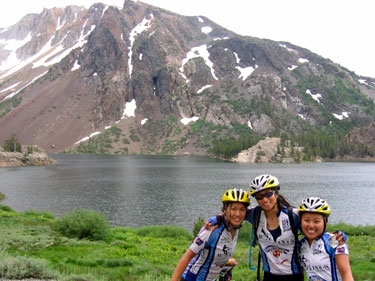 a little while later, we got pelted by m&m-sized hail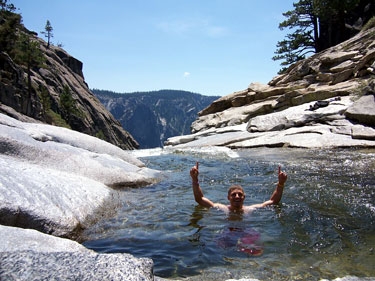 on our day off, some riders hiked up to yosemite falls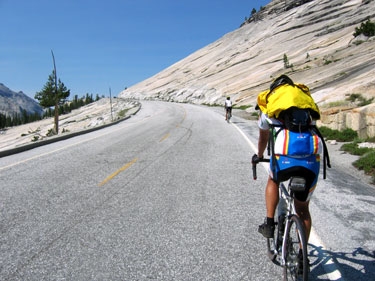 leaving for groveland, CA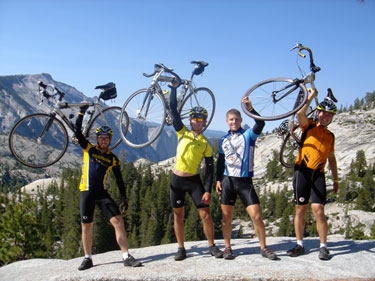 yosemite's olmstead point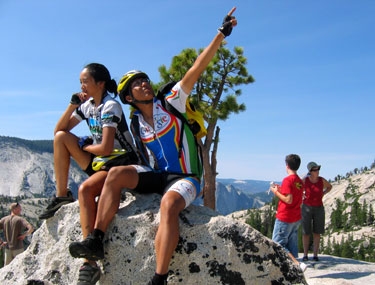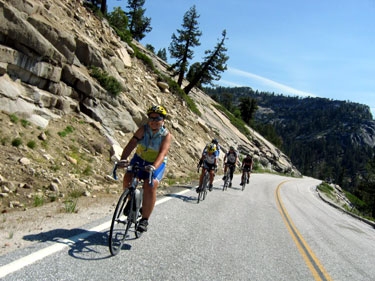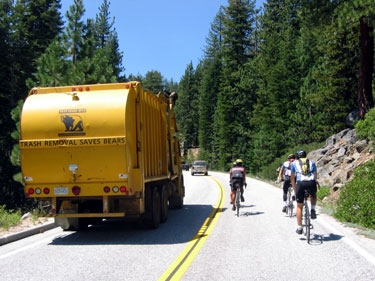 what's wrong with this picture?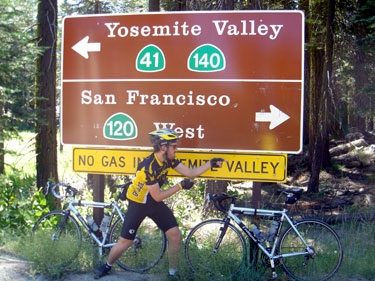 TO THE WEST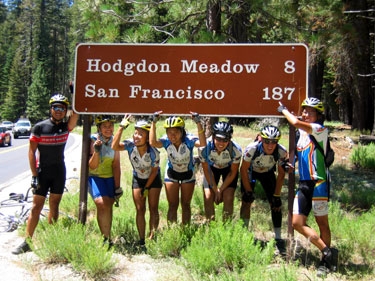 187 miles?! pfft, we can bike that within two days!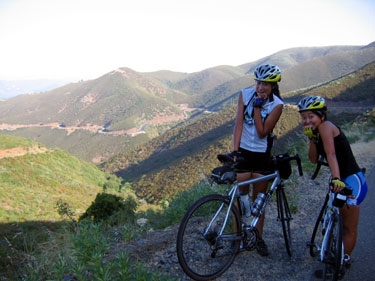 the crazy-steep old priest road. this should look familiar to anyone from the bay area who's driven to yosemite...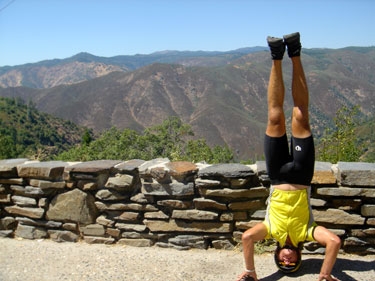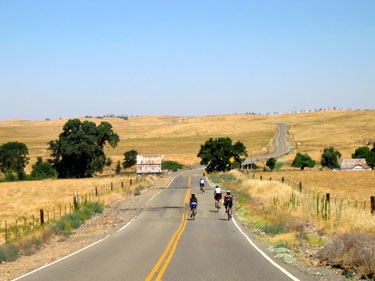 midwest deja vu?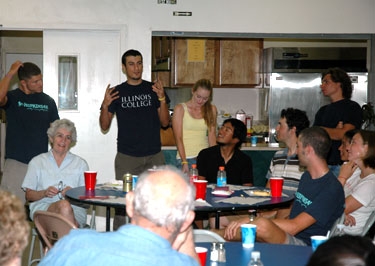 introducing ourselves at our last community dinner in stockton, CA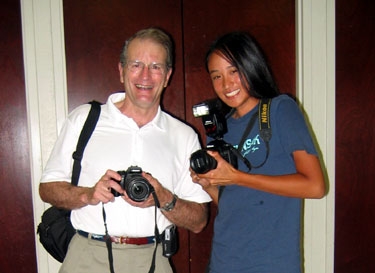 president brody and i share an interest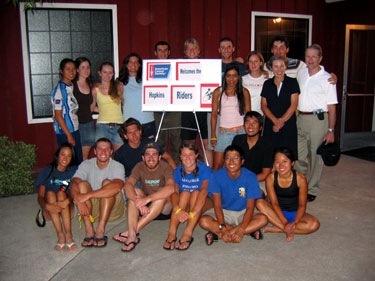 group picture with dr. and mrs. brody!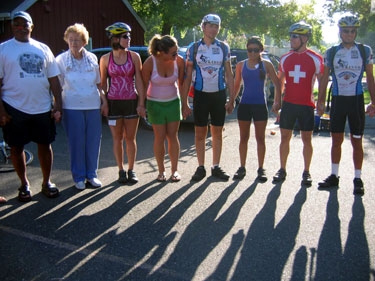 our last "real" riding day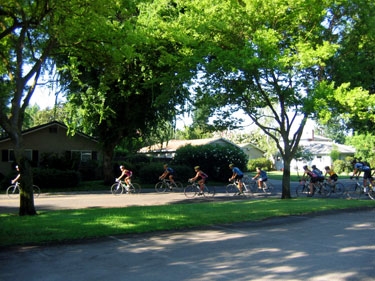 leaving the church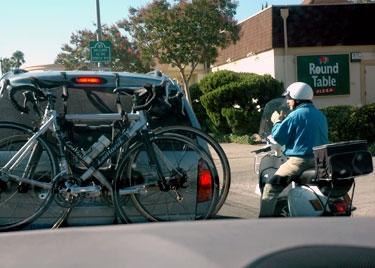 the priest of the church we stayed at led us out of the city on his motorcycle!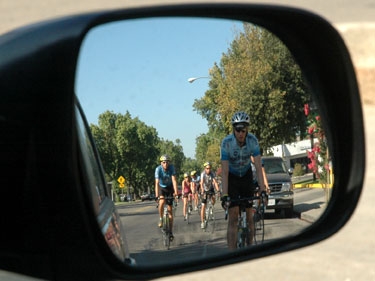 guess who had a van day :p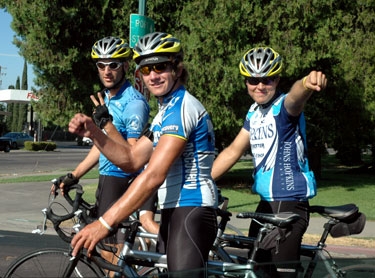 TO CHINA CAMP!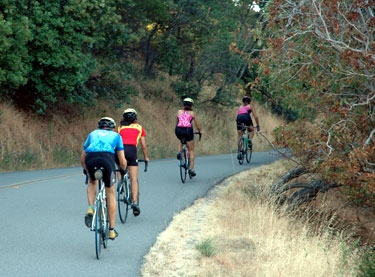 overshooting china camp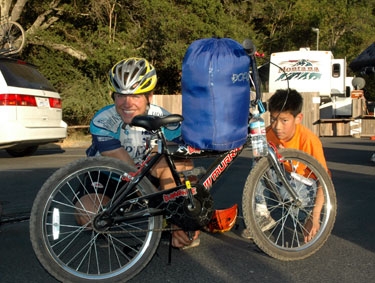 termite helped fix this china camp kid's bike!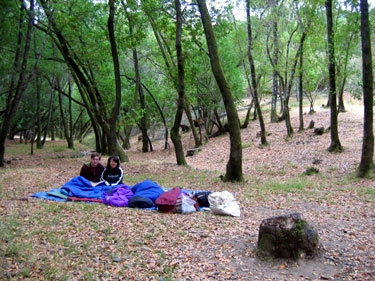 fumi finally reunited with her baby. in an invisible tent.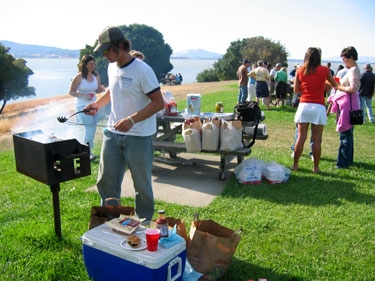 china camp parents picnic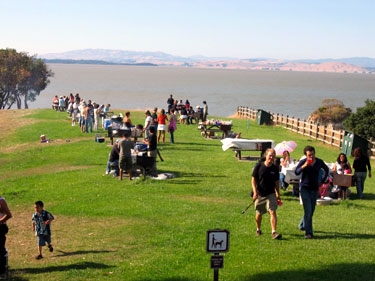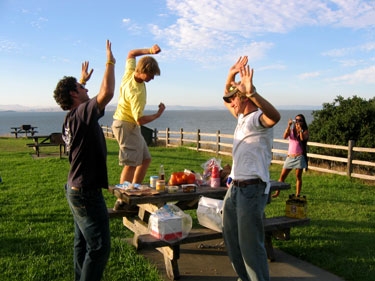 table dancing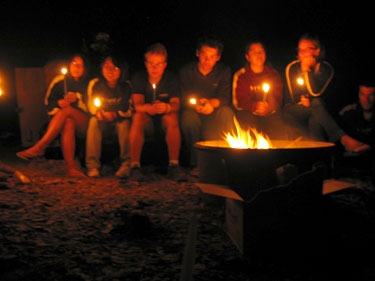 our final pow-wow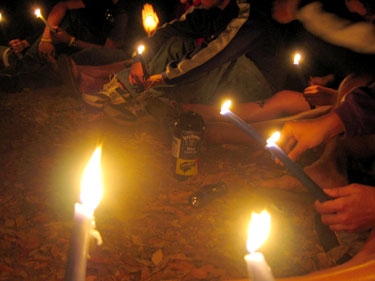 hey 4k... thanks for all the memories.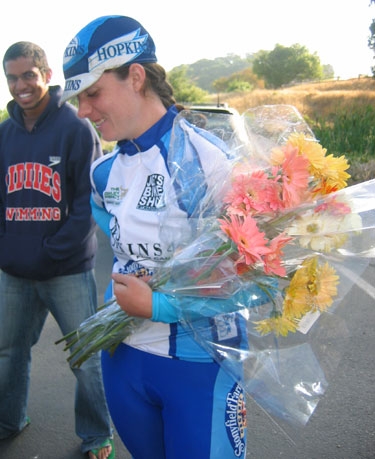 katie had a gift for all of us on our last day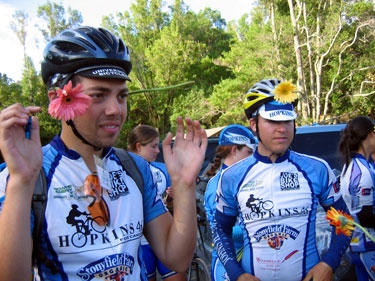 if you're going to san francisco, be sure to wear some flowers in your hair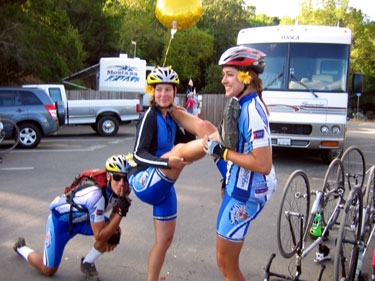 the final tai-bo match between katie and erin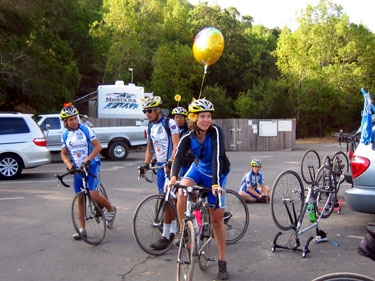 she has a big smiley face tied to her helmet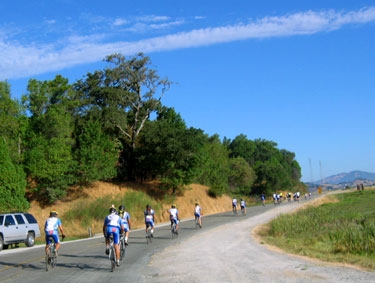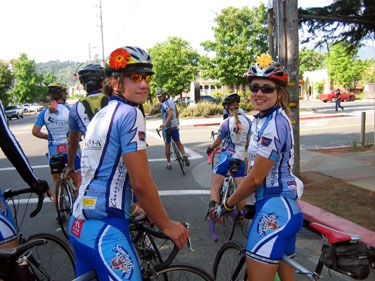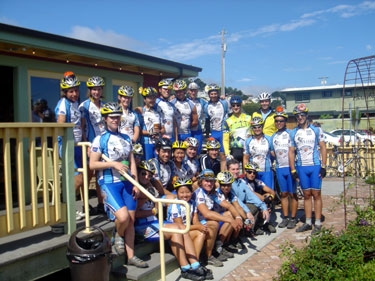 the group with the mayor of sausalito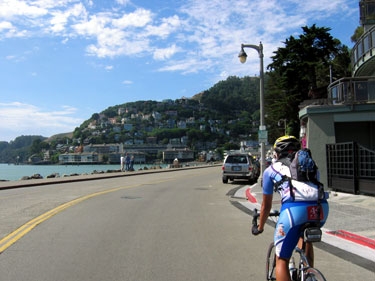 leaving sausalito...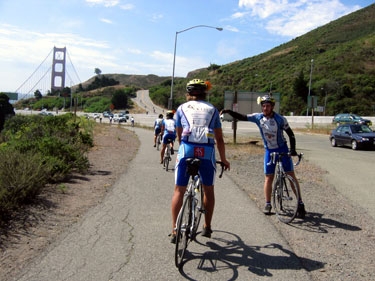 nearing the bridge!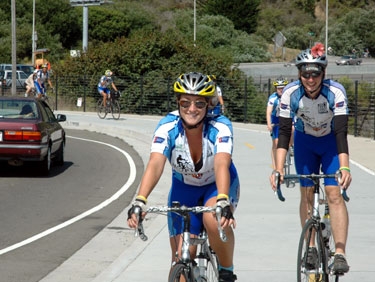 we were all greeted by paparazzi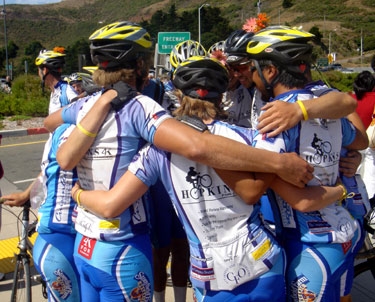 group hug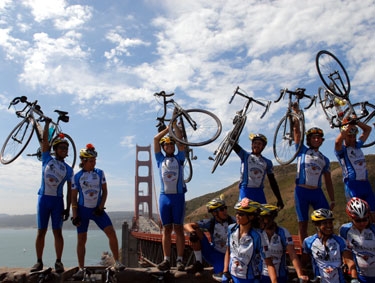 4k photo-shoot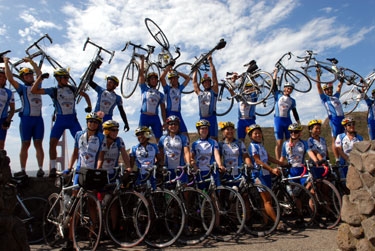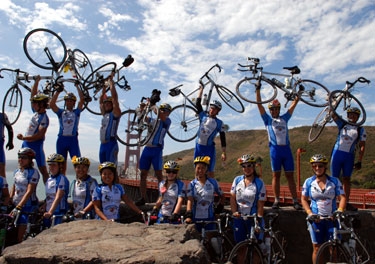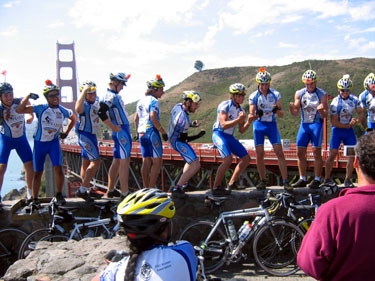 muscles
short-shorts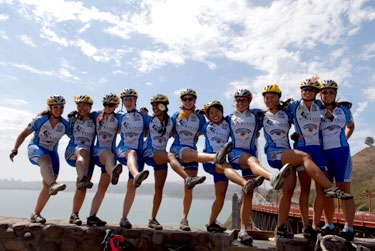 womanly legs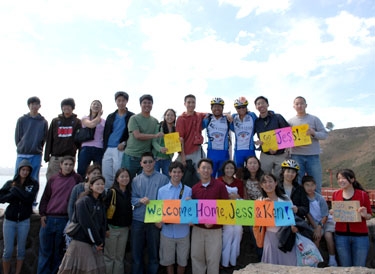 everyone here was also there for catherine's funeral. those who couldn't make it were there with us in spirit. team saratoga... i love you guys.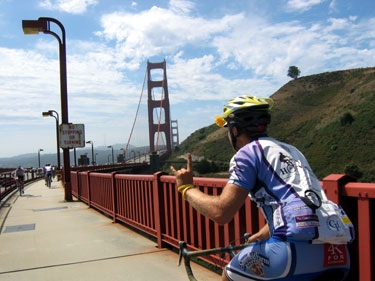 to the bridge...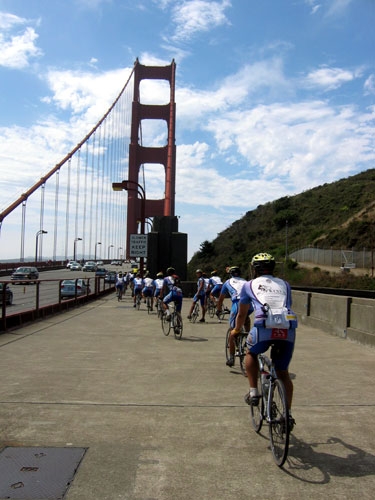 in addition to biking across the country, we were also graced by a fogless san francisco with beautiful blue sky. now THAT'S amazing.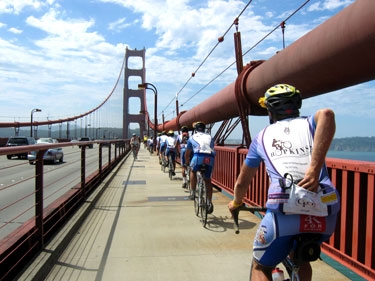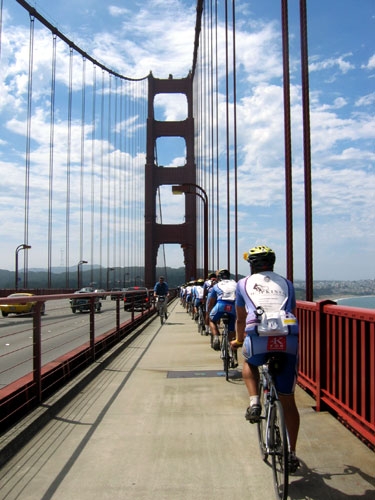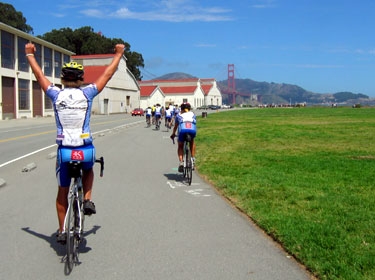 we did it!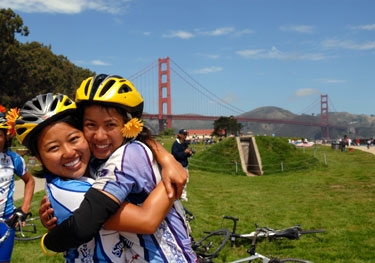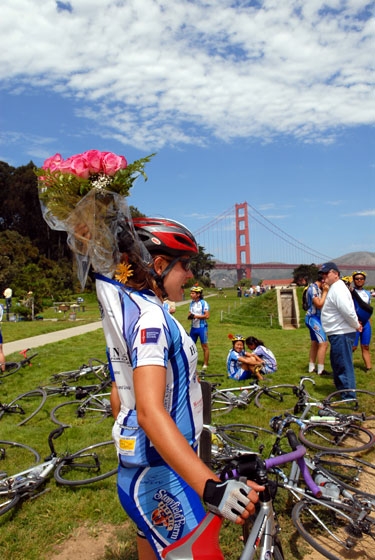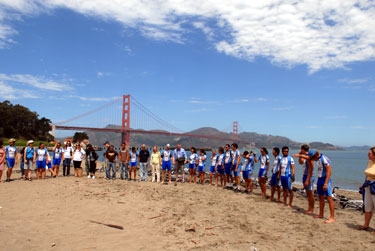 our final moment of silence on chrissy field beach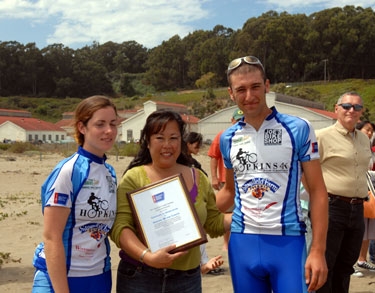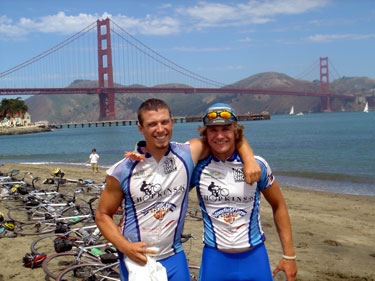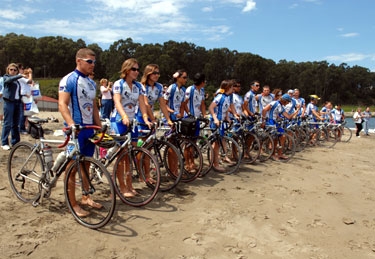 lining up for the dip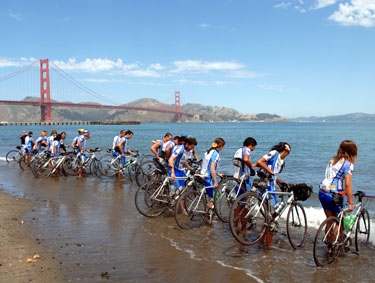 it's complete! our back tires left the atlantic, and now our front tires have met the pacific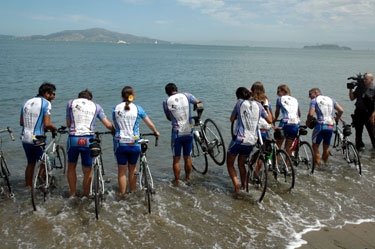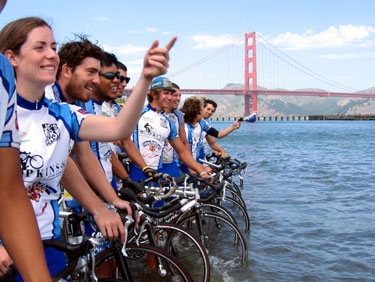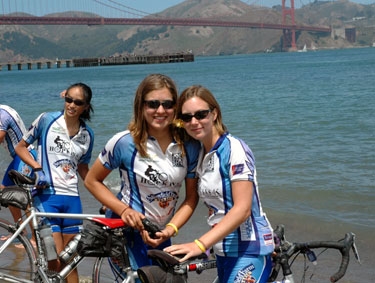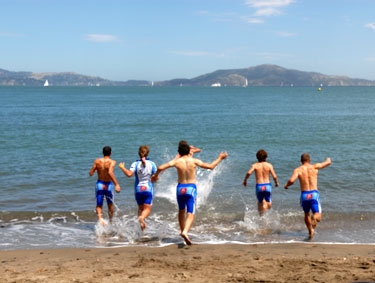 one last dip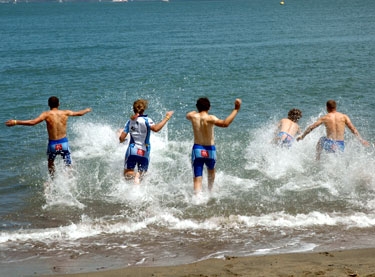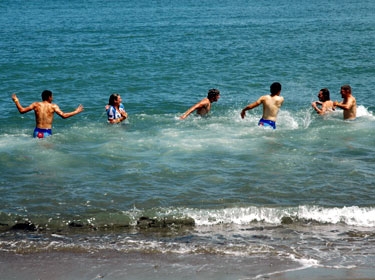 you guys are great. i'll miss you all. :)
« Week 8 | Photos 2006 | Week 1 »