Photos
photos 2002 : week 6
« Week 5 | Photos 2002 | Week 7 »
Dan's been framed!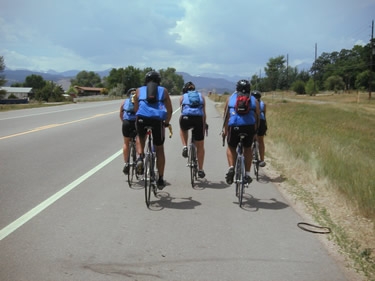 Kelly, Mark, Jenn, Dave S., and Catherine bike while the Rocky Mountains loom threateningly in the distance. The Rocky Mountains do that very well.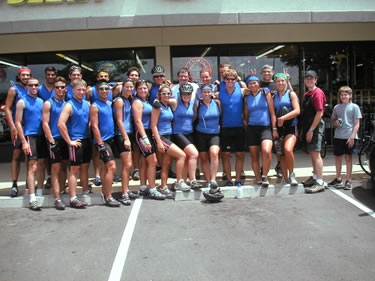 Buzz, the owner of High Gear Cyclery in Longmont, CO, opened the store early for us, gave us a discount, and donated labor.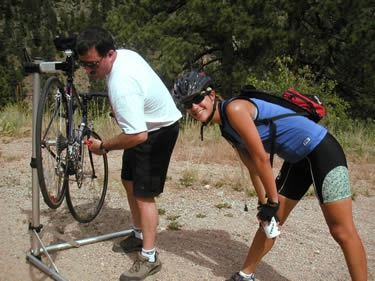 Then, halfway up our first mountain, he magically appeared with his portable bike stand to fix Leah's derailleur.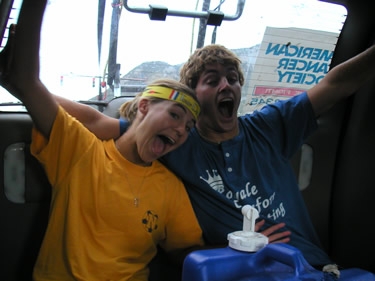 Careening down the side of a Rocky Mountain at 45 miles per hour can be extreme amounts of fun. Here's the effect it had on Ryan and Leah.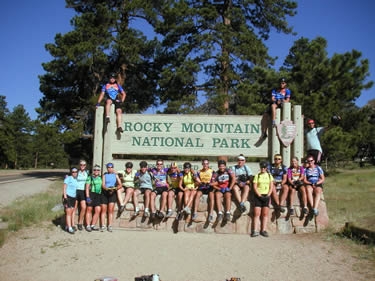 Welcome to Rocky Mountain National Park. Sane people don't bike here.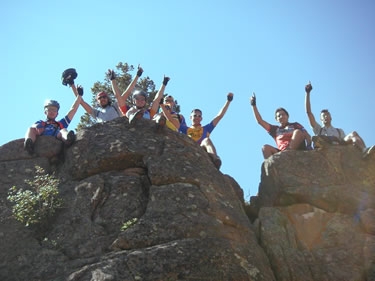 People on Cliff: Enough said.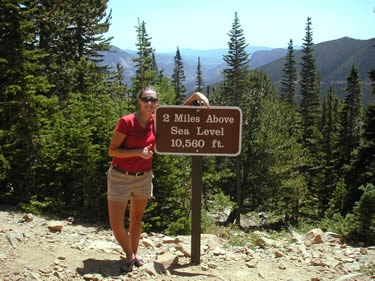 To some, reaching two miles above Sea Level is an accomplishment. To us, it means over 1500 vertical feet left to climb.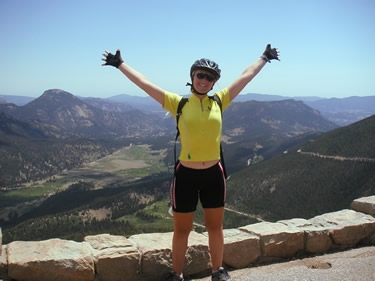 Skye once biked up a mountain THIS BIG.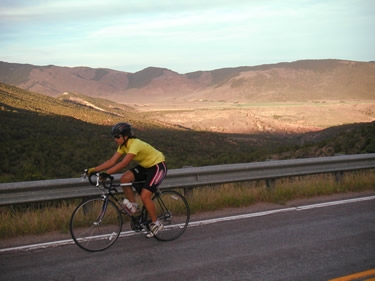 Dawn bikes through a gorgeous canyon on the way into McCoy, CO.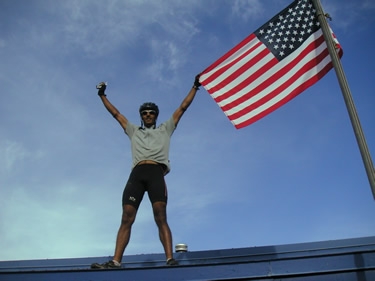 Rajeev heroically rescues a stray Clif Bar from the roof of the McCoy Community Center.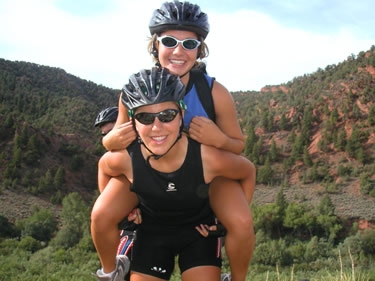 Ashley G. and Sarah pose by a canyon in western Colorado.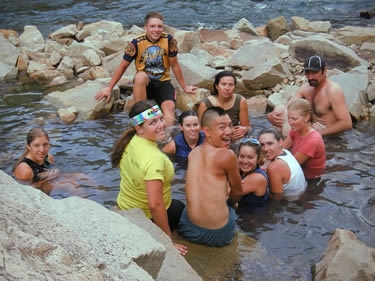 We bathed in a natural hot spring near Redstone, CO.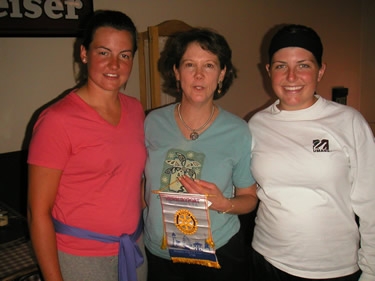 Dr. Ann Harris, a Hopkins alumna and member of the Snowmass Rotary Club, bought us dinner in Carbondale, CO.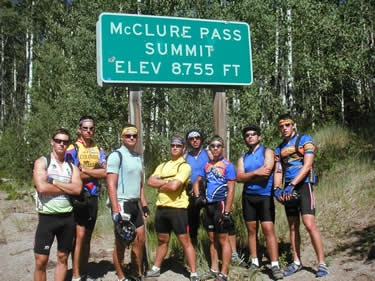 Another day, another mountain.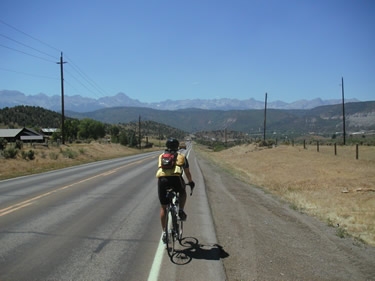 Brent bikes across western Colorado.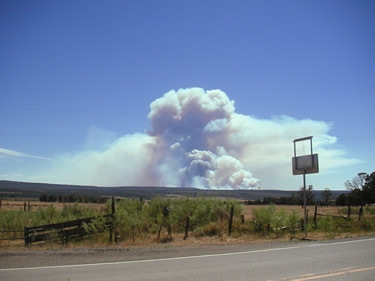 Everyone's parents keep asking if we've seen the Colorado wildfires. Here's one.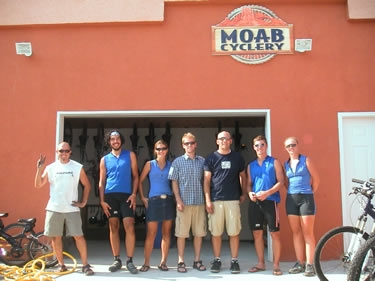 The good folks at Moab Cyclery in Moab, UT cleaned, fixed, and tuned up all our bikes for free.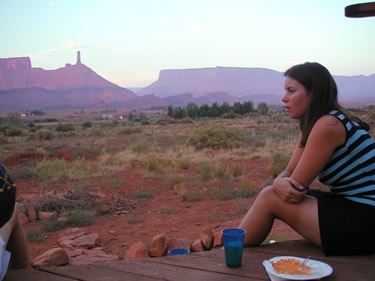 Steph watches the sun set in Moab, UT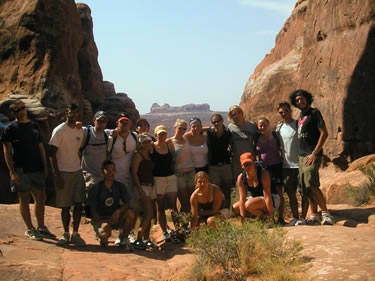 On our day off, we toured Arches National Park in Moab, UT.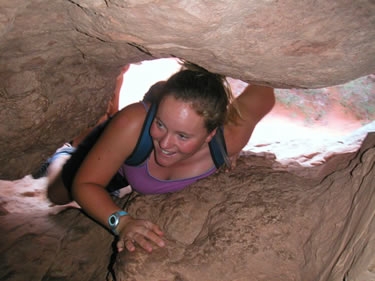 Kelly crawls through an arch called, conveniently, Crawl-Through Arch.
« Week 5 | Photos 2002 | Week 7 »