Photos
photos 2002 : week 7
« Week 6 | Photos 2002 | Week 8 »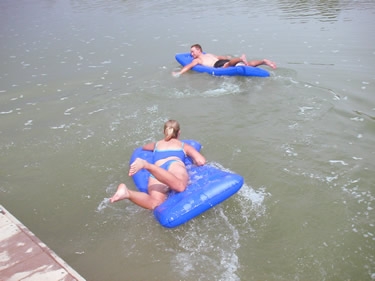 Catherine and Gary raft the waters of Green River, UT.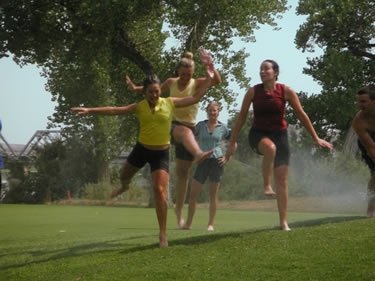 We frolicked in the sprinklers on a golf course near the Green River Campground--until The Man made us stop.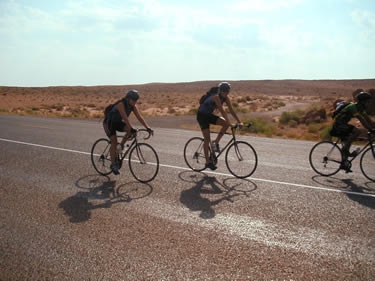 Steph, Blair, and Fred bike across central Utah.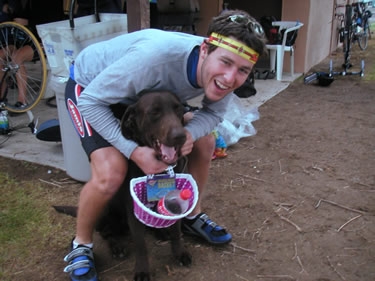 Thayer attaches a bike basket to a dog we met in Circleville, UT. You should have seen him installing the clipless pedals.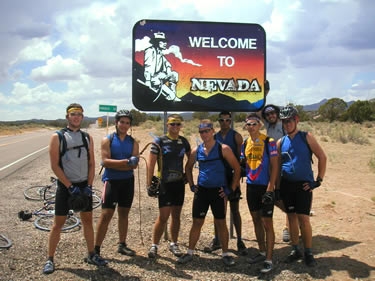 We finally leave the state where everything's illegal...and enter the state where nothing is.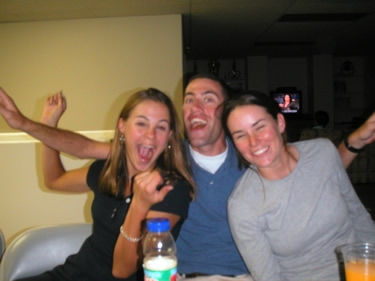 Ruben sandwich!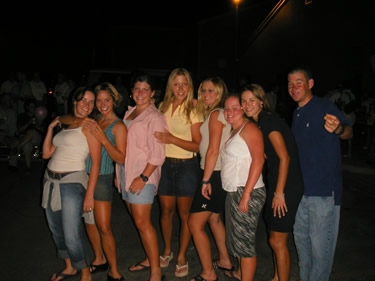 We got down and/or funky with our bad selves at a hoedown in Panaca, NV.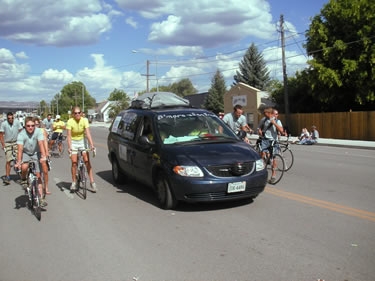 Panaca, NV featured us in their annual town parade, right behind the psychotic miniature horses.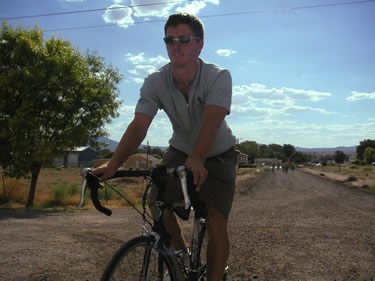 Ryan bikes back to the Fire Hall, our accommodations in Panaca, after the parade.
Steph and both Ashleys pose in front of parade floats.
« Week 6 | Photos 2002 | Week 8 »