Photos
photos 2002 : week 8
« Week 7 | Photos 2002 | Week 9 »
The truth is out there. Probably not in eastern Nevada, but it's out there.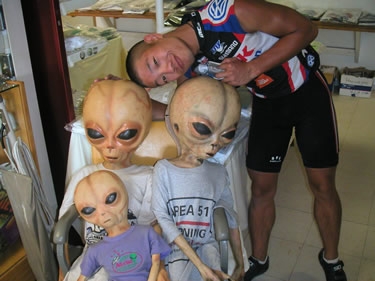 Fred has a close encounter with his own kind at the Little A' Le' Inn in Rachel, NV.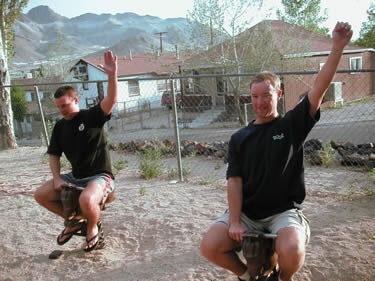 Wylie and Gary tame the wild playground horses in Tonopah, NV.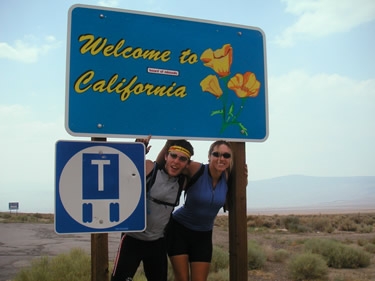 Don't worry, more than two people made it to California.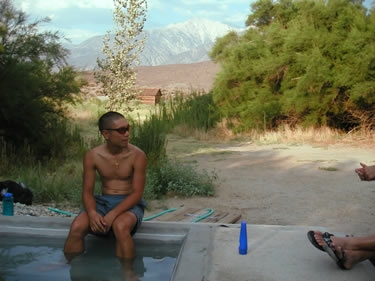 Fred takes a dip at the hot springs in Benton, CA.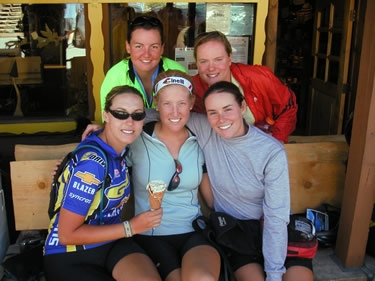 Jenn, Kelly, Catherine, Blair, and Steph celebrate climbing Yosemite National Park's Tioga Pass.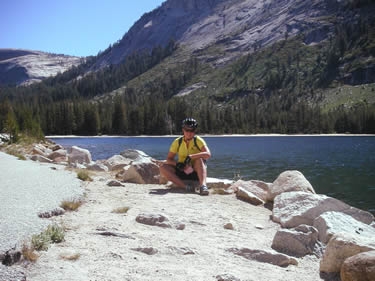 Jenn crouches by Tenaya Lake in Yosemite National Park.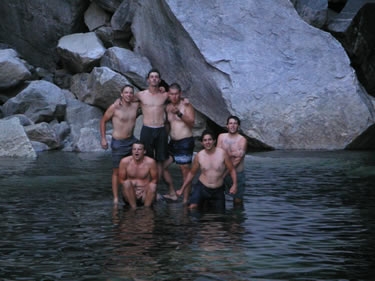 Some of us bathed in the pool at the base of Yosemite Falls...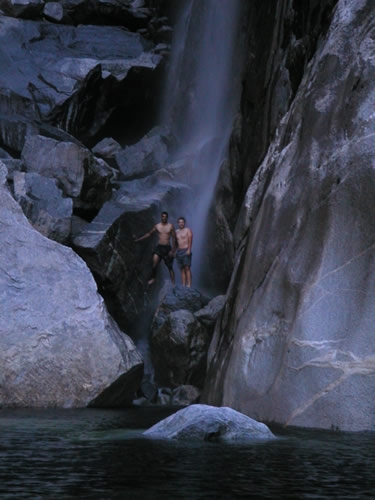 ...and some of us bathed in the Falls themselves. In any event, it was about 40 degrees.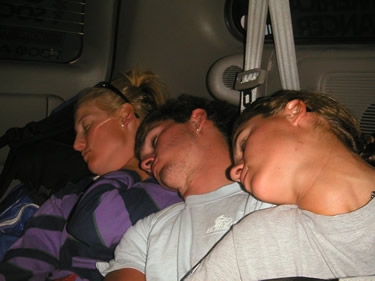 Blair, Ryan, and Leah pass out in the van after a long day of biking.
« Week 7 | Photos 2002 | Week 9 »